Serena Burgin wins "Best Medical Professional Award"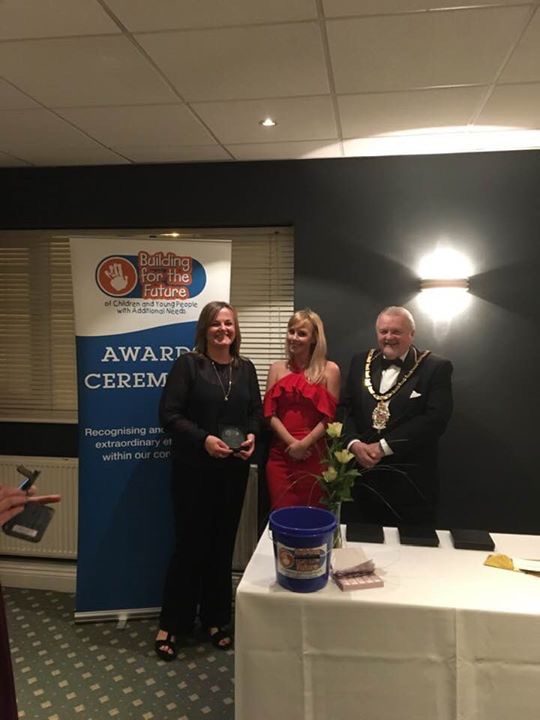 Congratulations go to paediatric dietitian and team lead for our Children, Young People and Families (CYPF) services, Serena Burgin.  She received "Best Medical Professional Award" after being nominated by a parent who wrote to the charity to say what an expert practitioner she is, describing her as "amazing". 
Building for the Future is a disabled children's charity, which was set up in 2007 by a group of parents of disabled children with a dream of opening a community centre for their families and others like them.
"Our House" was opened in 2014 by the Earl and Countess of Wessex. Today it welcomes more than 500 families through its doors over the course of a year, running many different activities.
The award ceremony was held on 22 March at Sonning Golf Club and was presented by Wokingham's Borough Mayor, John Kaiser.