Simon has improved his fitness and is cycling for the NHS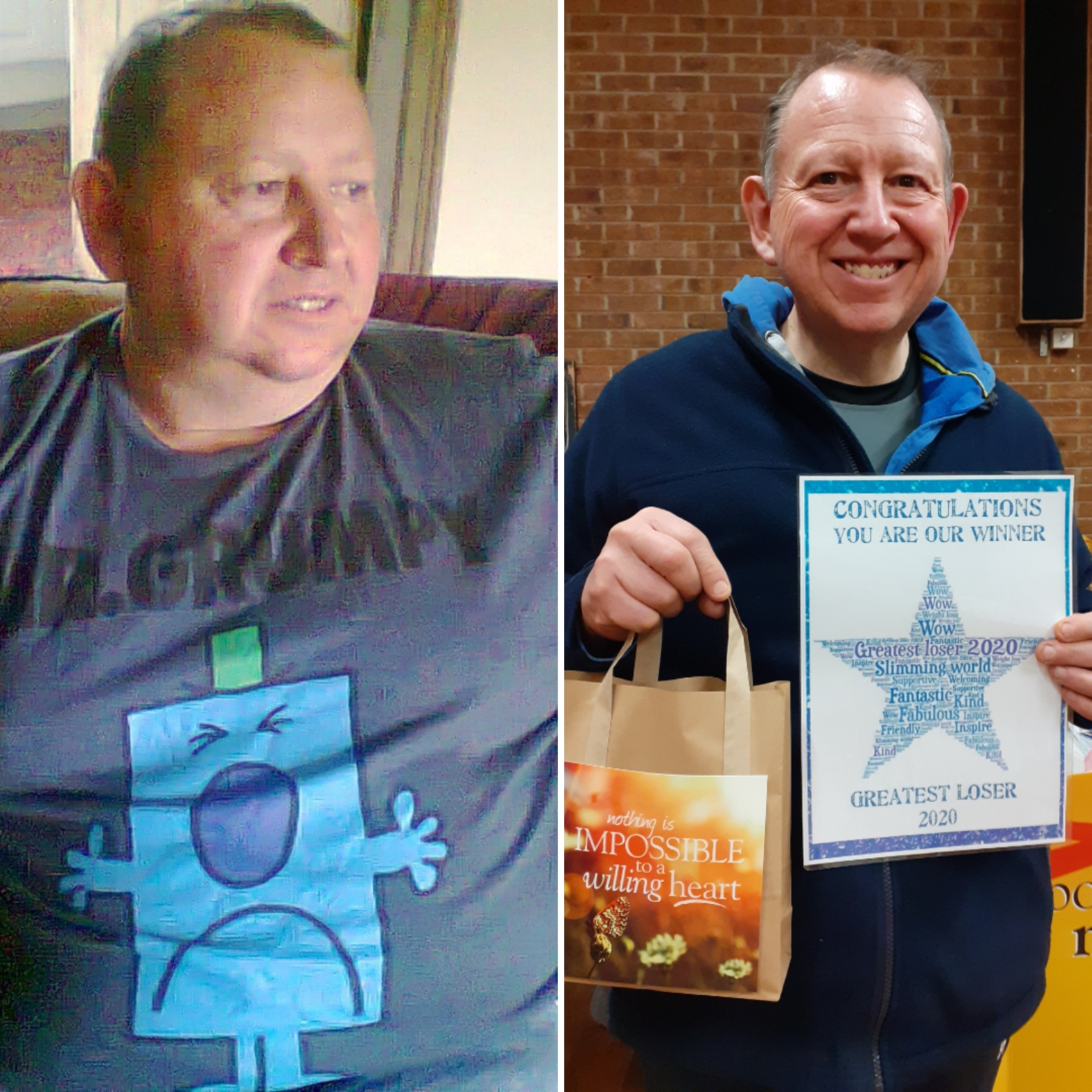 Simon Graves has worked at St Mark's Hospital in Maidenhead for 29 years and is living proof of how changes in lifestyle can make a huge difference to your health and well-being.
Eight years ago, his GP told him that if he didn't take actions to improve his health, he had a 45% chance of having a stroke or heart attack in the following two years. This was a huge wake-up call. He took action and has gone from 18 stone 8 to 13 stone 7.
Simon explains: "In 2012 I had a health scare. I had high cholesterol and high blood pressure. I was given two options, a gym referral or a 12 week referral to Slimming World. I opted for Slimming World and in 10 months I lost five stone and have kept the weight off ever since.
"In late 2014 my Slimming World consultant suggested I take up some form of exercise. I decided to take part in Parkrun, a weekly five kilometre run. I was aiming to complete my 250th Parkrun in July, but they have currently been suspended due to COVID-19. I have also done a couple of 10 kilometre runs and a half marathon."
Simon's cholesterol and blood pressure have improved dramatically.
To help raise money for the NHS, Simon took up the "Anyway May Ultra challenge". The challenge target suggests completing 100 kilometres in a month, but Simon set himself the target of riding 300 kilometres on his bike in the month - a target that he has exceeded.
Find out more about the Anyway May Ultra challenge
Simon's success is a huge inspiration for anyone struggling to make changes to improve their health. He has proved that it is possible to turn things around and transform your health and well-being.
Visit his Just Giving page if you'd like to donate
How you can help 
You can help us in the fight against COVID-19 by donating to our Just Giving Page, or by dropping off supplies.