Specialist Wheelchair Service shortlisted for 2020 HSJ Patient Safety Awards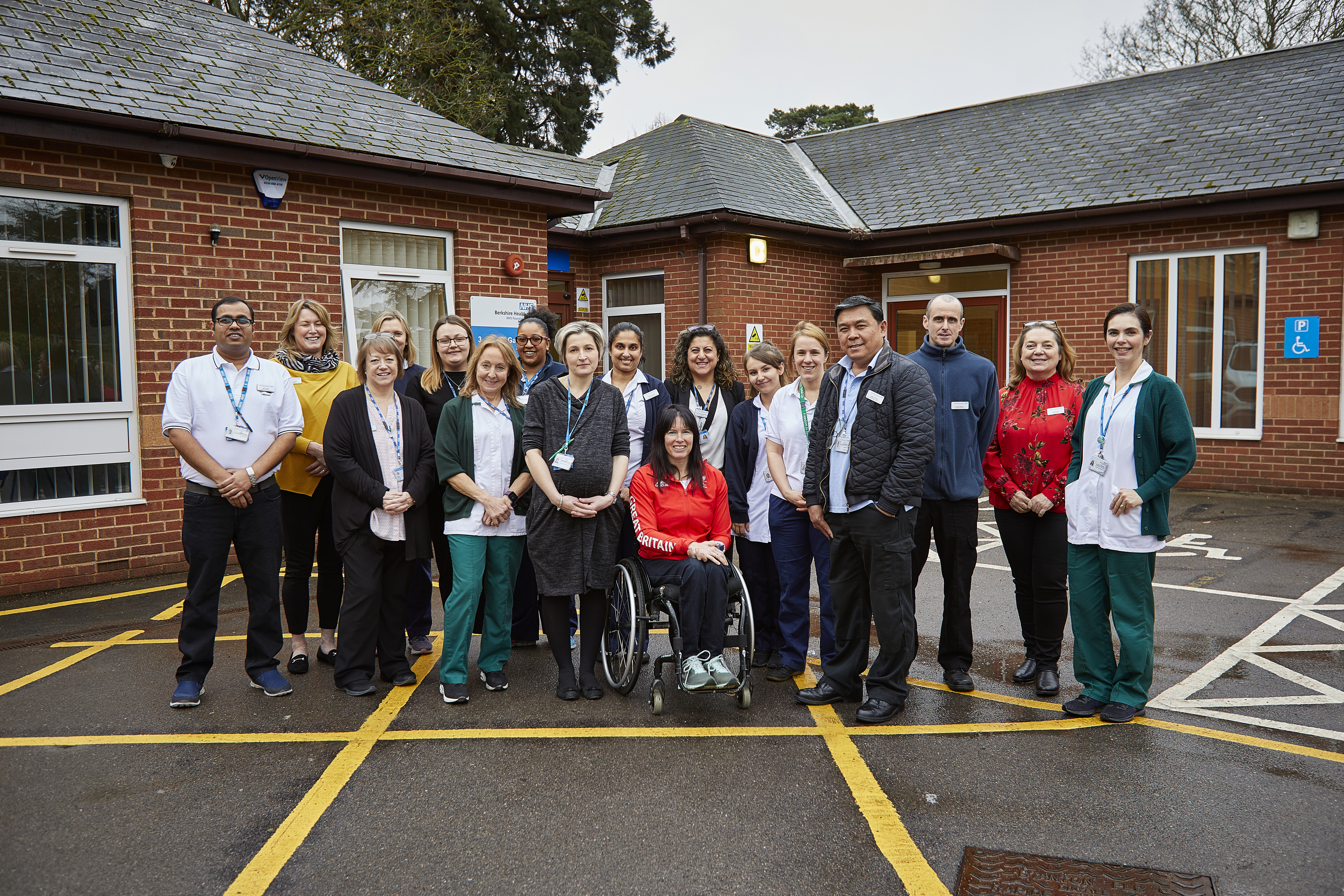 We're delighted to announce that our East Berkshire Specialist Wheelchair Service has been shortlisted for Quality Improvement Initiative of the Year at this year's HSJ Patient Safety Awards, which recognises outstanding contributions to healthcare.
Despite fierce competition from hundreds of applicants, the service has been selected based on their ambition, visionary spirit and the positive impact that the project has had on patient and staff experience.
The photo here shows the service team and Paralympian and service user Jeanette Chippington at the Abel Gardens clinic opening, after relocating from St Mark's hospital in January.
In August 2018, East Berkshire Specialist Wheelchair Service began a project to review and improve the service, using a variety of 'quality improvement' techniques.
With involvement from patients, manufacturers and other health professionals, the team identified a number of safety improvements that would increase efficiency and improve patient and staff experience. These included:
A new system for reconditioning chairs, which has enabled patients to get the right chair for them, in fewer appointments.
Bidding for new funding which has allowed the service to replace old wheelchairs that exceeded manufacturer guidelines, reducing the risk of patient injury caused by wheelchair failure.
A data quality exercise to check and update mobile phone numbers which means the service can now send text message appointment reminders to patients, significantly reducing the number of 'no shows' to appointments.
View the full list of nominees for the 2020 HSJ Patient Safety Awards 

Winners will be selected ahead of the ceremony, which will take place virtually as part of the Patient Safety Virtual Congress and Awards in November 2020.
Find out more about our wheelchair service