Start feeling better on the inside with a Mind Plan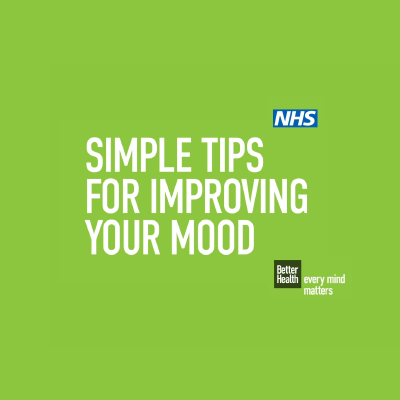 A survey recently commissioned by Public Health England (PHE) has shown that almost half of adults in the UK feel that the COVID-19 pandemic has negatively impacted on their mental health and wellbeing.
Of the adults who responded to the survey:
46% had been experiencing more anxiety
44% were feeling more stressed
34% reported sleep problems
46% have suffered low mood over the course of the pandemic
For many, it can seem difficult to know where to start to improve mental wellbeing, especially when lockdown seems to restrict the options available. A Mind Plan, developed by the Every Mind Matters online service, gives you simple ideas to improve your mental wellbeing, all of which can be carried out in lockdown.
The Mind Plan Quiz has just five questions and provides you with a tailored NHS-approved plan of action. The ideas you're given might include a 10-minute home workout to combat stress and improve sleep, talking more to family and friends, and/or practical tips on how to reframe unhelpful thoughts that are making you anxious or bringing down your mood.
Routine and structure will really help you put these ideas into action. Make time to de-stress and wind down each day, build in positive activities like exercise, relaxation, hobbies, speaking to friends or spending time with those close to you, and think about a positive sleep routine.
Take the Your Mind Plan quiz on the NHS' One You website to get started.
For more information, visit Every Mind Matters.
If you need mental health support, please contact our Talking Therapies service. Our teams are available for contact 8am to 8pm, Monday to Thursday, and 8am to 6pm on Friday.
Call: 0300 365 2000
Email: talkingtherapies@berkshire.nhs.uk