Step into Healthcare - Join our Care Support Worker Development Programme today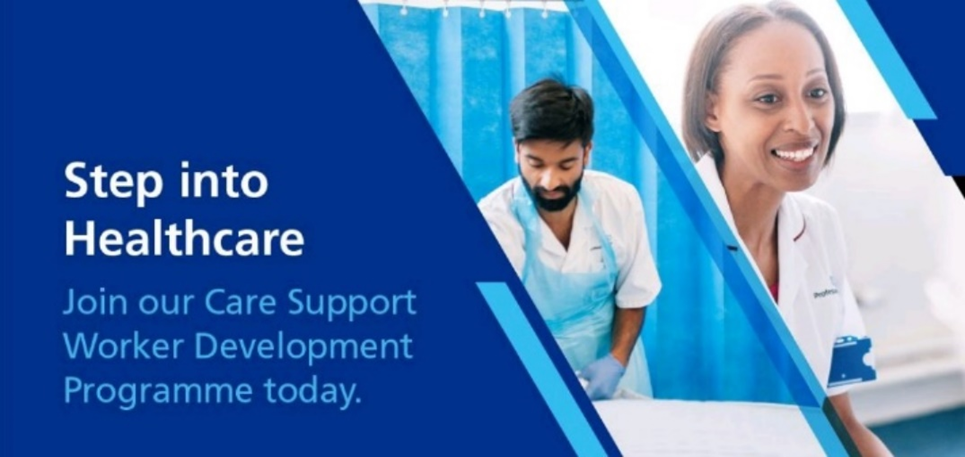 Are you interested in working in healthcare? Why not join the Care Support Worker Development (CSWD) programme and gain a Care Certificate?
 
Acting as your entry point into the NHS, the CSWD programme provides the unique opportunity to have the training, support, and supervision you need to become a qualified and experienced Care Support Worker (commonly known as a Healthcare Assistant).
The programme can offer you some fantastic benefits:
Career progression – Receive a Care Certificate and access further training
Weekly pay – Work this week, get paid next week
Paid annual leave – Build holiday allowance
Provide patient care – Provide care, safety, and welfare for patients
Join the NHS family – Become part of a healthcare team
Dedicated training – Support from your ward / area and skilled mentors
 
Depending on your skills and experience, you will join either a 3-month or 6-month placement programme. 
We are currently recruiting for our Mental Health Inpatient Wards at Prospect Park Hospital in Reading.
Visit NHS Professionals website to apply (opens in new tab)