Super thanks for NHS heroes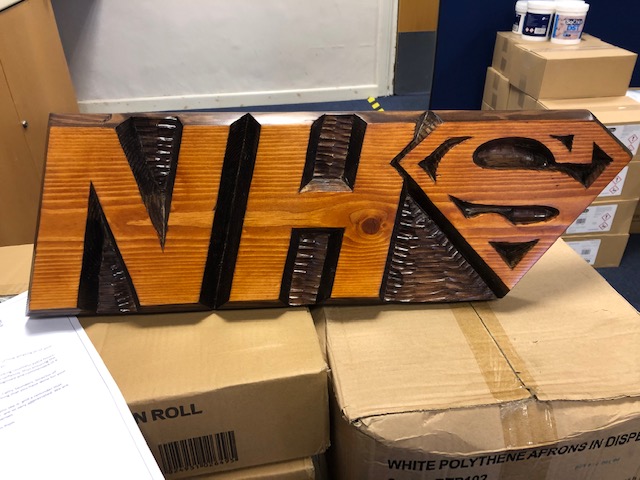 Mysterious gifts have been arriving at our hospitals, loaded with appreciation for the amazing job all our staff do.
Inside are beautifully handmade wooden plaques which have been created by Johnathon Whittaker of Carved by Hand, based in Plymouth.
Via Facebook, Johnathan of explained that he "just wanted to create a 'forever' thank you for the great job you all do every single day"
We'll be showing them off in our hospitals for everyone to enjoy.
In a letter that came with the plaque for Wokingham Community Hospital, Johnathon and his partner, Christie, wrote, "We hope that this acts as a morale boost for you all, every time you see it, and a reminder that everyone's efforts in a time like we've never experienced before, are so very appreciated. We are extremely lucky to have you all protecting us. You are all superheroes."
How you can help 
You can help us in the fight against COVID-19 by donating to our Just Giving Page, or by dropping off supplies. 
NHS services up and down the country are being stretched to their limits and we need your help – you can do your part by signing up to the NHS Bank and working with us to fight COVID-19.