Tehmeena's story - Celebrating women at Berkshire Healthcare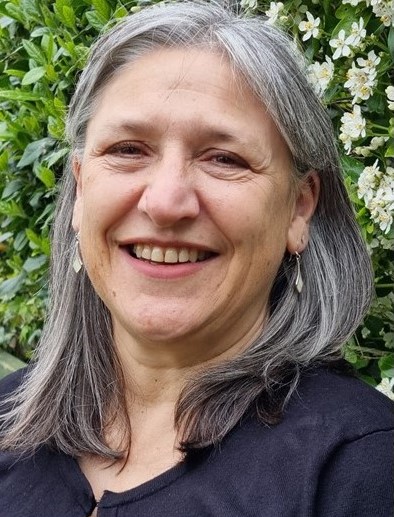 International Women's Day (8 March) is a valuable opportunity to champion gender equality in the workplace and celebrate the fantastic achievements of the women (and trans women) we work with. This year's theme is 'Embrace Equity' which calls for all of us to challenge gender stereotypes, call out discrimination, draw attention to bias, and seek out inclusion.
We spoke to five inspirational women from a range of different roles across our Trust, to find out about their career journeys and achievements. Tehmeena Ajmal is our Chief Operating Officer.
You can read Tehmeena's story below, and others on our website
Read about the other stories for International Women's Day 2023
Can you tell us a little bit about your career to date? What advice would you give your younger self just starting out in your career?
I started in development and training roles, first in the community and then a local authority. I joined the NHS in 1994 working in an equalities role, since which time I have held roles in governance, leadership development, commissioning, service improvement, programme management and operations. I have worked in the ambulance service, acute, commissioning and mental health/community services during my career. My advice would be to find a buddy or mentor early on, don't be afraid to explore different roles, and sideways moves can help develop your breadth of experience and confidence. I would probably tell myself to have more confidence in my abilities!
What do you enjoy most about working for the NHS?
I love the people, their passion and commitment. It is great to know we are helping and supporting people every day, I also love the variety and the challenge.
How does the Trust support its female workforce?
The Trust takes equality and diversity very seriously – this includes ensuring opportunities and support for female staff, and creating the right culture and environment for female staff to flourish.
A significant number of women at our Trust hold senior positions, what advice do you have for other women who would like to take on leadership roles?
Find a buddy or mentor, don't be afraid to take on new challenges, ask for feedback, spend time with women in senior roles (inside and outside the Trust).
How can men become allies and support women to succeed in the workplace?
Create the right culture for everybody to thrive, challenge inappropriate behaviour when you see it, model inclusive leadership.
Find out more
Work for us
We welcome people who share our values to come and work for us
Visit our 'Join us' page to see our latest vacancies