The NHS Rainbow badge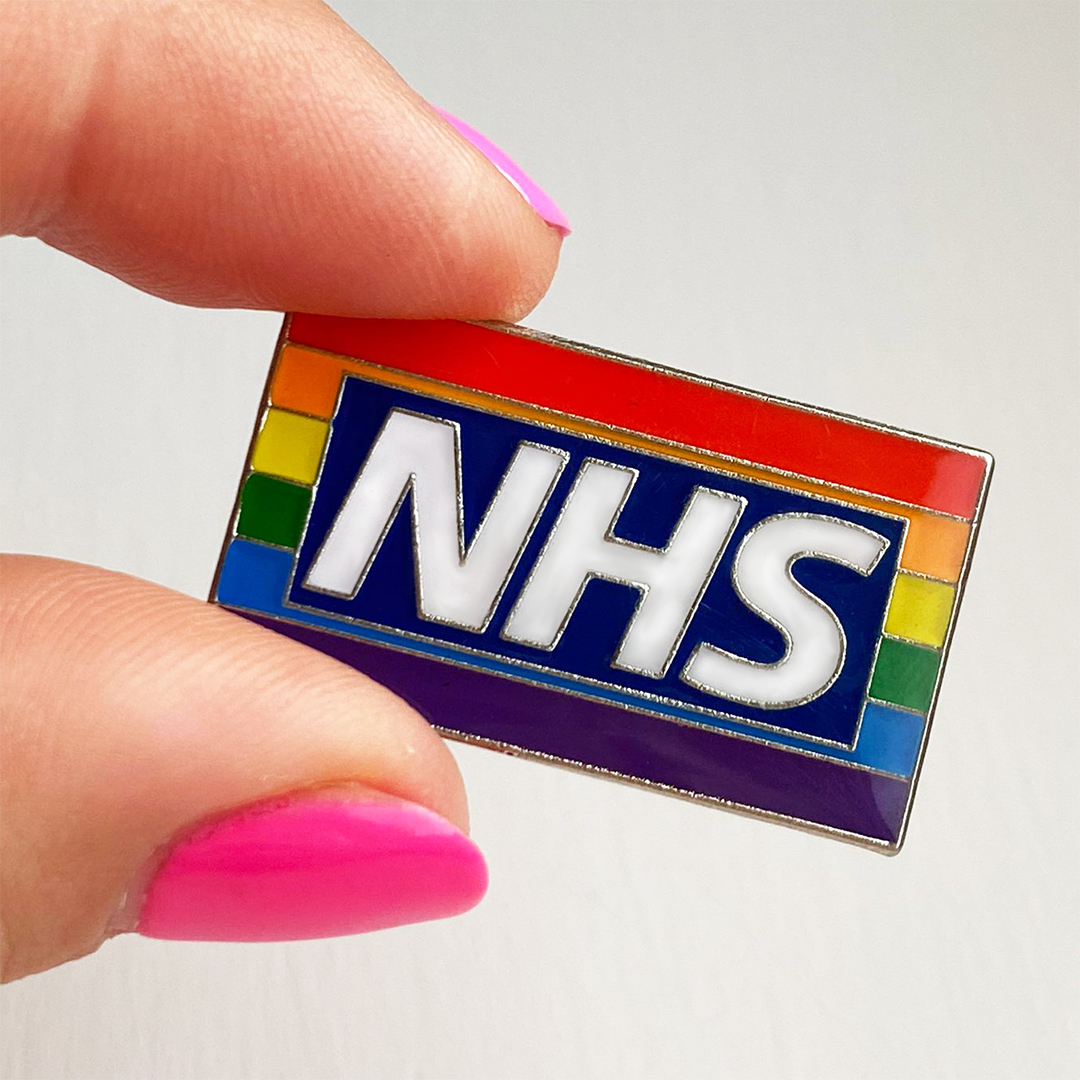 You may notice some of our staff wearing Rainbow Badges. The NHS Rainbow Badge is just one way to show that Berkshire healthcare is an open, non-judgmental place for people that identify as LGBT+.
We're excited to have been selected to take part in the second phase of the NHS Rainbow badge initiative, which includes an assessment of our LGBT+ inclusivity across our services and workforce.
The assessment includes a survey about LGBT+ inclusion activity within Berkshire Healthcare. We'd be grateful if you could show your support and complete the survey. We're seeking responses from all patients and service users; you don't have to be LGBT+ to respond. We are passionate about hearing the voices from all parts of our community, as this will help us improve and shape services for the future. All responses are anonymous which means we do not take any identifying information in this survey. 
Complete the online survey (opens new browser tab)
About the NHS Rainbow Badge initiative
The NHS Rainbow Badge was developed and led from Evelina London's Children's Hospital – part of Guy's and St Thomas' NHS Foundation Trust. It was created to be a way for NHS staff to demonstrate that they are aware of the issues that LGBT+ people can face when accessing healthcare.
Since 2018, over 150 Trusts across England have launched NHS Rainbow Badges. The original model emphasised that wearing a badge is a responsibility. It provided basic education and access to resources for staff who wanted to sign up to the project.
The phase two programme was commissioned by NHS, and is led collaboratively by the LGBT Foundation, Stonewall, the LGBT Consortium, Switchboard and GLADD. Trusts taking part will receive a graded award reflecting their current LGBT inclusion work and are able to achieve a, bronze, silver or gold award.
This next phase moves from a pledge-based model to an assessment and accreditation model, which will provide us with an opportunity to demonstrate our commitment to reducing barriers to healthcare for LGBT people. Following the assessment, we'll receive a graded award (Gold, Silver or Bronze) reflecting our current LGBT+ inclusion work. We'll also receive feedback that will be used to support ongoing and future improvement work and enable us to continue to reduce and remove healthcare barriers faced by LGBTQ+ people and create an inclusive culture for people using services, their relatives, and carers and for current and future staff.
Find out more about our Pride network