The Rainbow Garden at West Berkshire Community Hospital is open!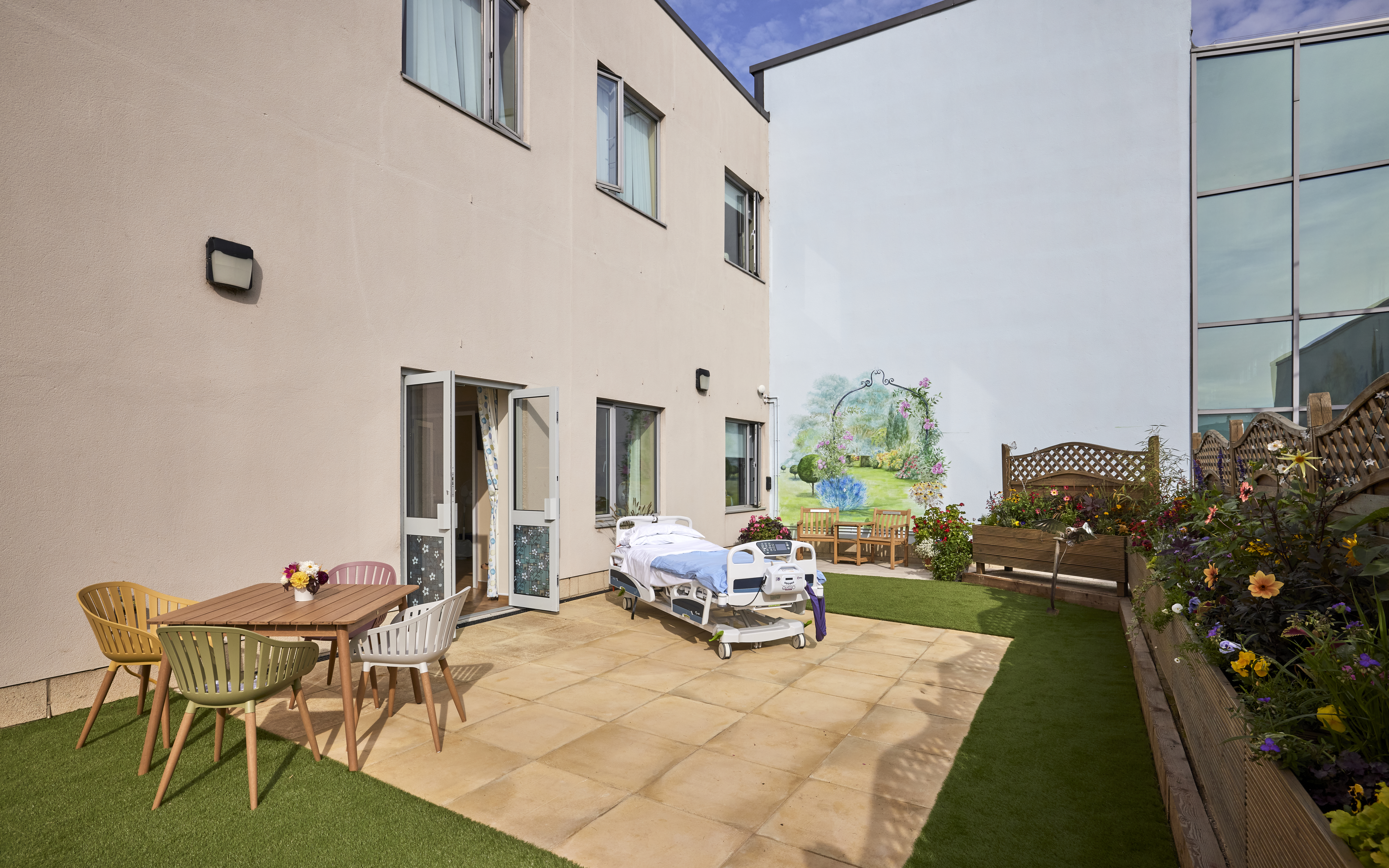 Last week, West Berkshire Community Hospital opened its new Rainbow Garden, an extension to one of its Rainbow Rooms, used by patients receiving end-of-life care.
The new garden provides a beautiful and calming outdoor space for patients, their families and loved ones to spend time together, and was funded by donations from local businesses and individuals within the community. For some benefactors, their involvement was personal, with their loved ones cared for at the hospital. The finished garden holds several personal touches dedicated to these individuals, such as butterfly garden ornaments, engraved memorial benches, and a cherry tree which is due to be planted.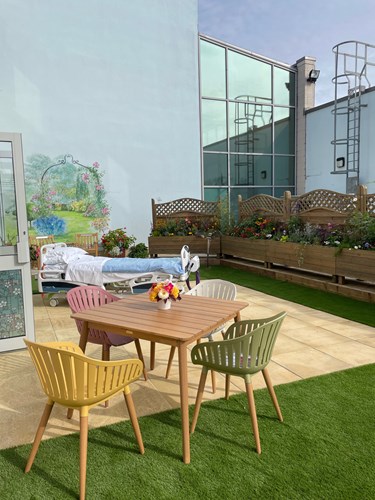 Individuals also donated their time, and from local businesses to the army, many came to help make the garden a reality for the hospital. Most notably, the hospital's collective of volunteer gardeners.
Initially a group of volunteers from St Nicholas Church, Newbury, the group has expanded to include friends of the hospital, the church and the local volunteers' centre. They made planters and an arbour for the Rainbow Garden, organised the watering system, helped with planting and will continue to care for the garden on a weekly basis.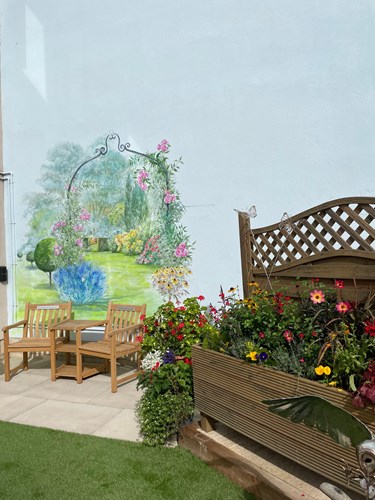 The volunteers were involved throughout the creative process, from designing the space, to ensuring a variety of plants were included to stimulate patients' senses when in the garden and considering the layout of their planting to make sure the beautiful surroundings are easily seen by those laying in a bed.
The garden is accessed through newly installed French doors, wide enough for beds to be brought outside, allowing patients to enjoy the fresh air, beautiful flowers, and tranquil surroundings. The garden features seven planters, filled with brightly coloured flowers and foliage, benches situated at each end of the outdoor space, a patioed seating area and a mural running around the buildings lining the garden, painted by local artist Frankie Cummins.
The project was spearheaded by Christine Stockwell, Wellbeing Therapist at Berkshire Healthcare NHS Foundation Trust, "we cannot believe what has been achieved. It has exceeded the vision I had for the space. The kindness, generosity and dedication to the volunteers and benefactors of the project has been overwhelming and humbling, without them we could not have done this".
Find out more
Visit our Palliative Care service page
Become a member
As a Foundation Trust, Berkshire Healthcare is accountable directly to the communities we serve. To help shape our future and encourage more projects like our Rainbow Garden, we need support from those local to us, and you can do this by becoming a member.
Membership is free, and you can find out more on our website.