Tom runs the equivalent of 75 marathons in 85 days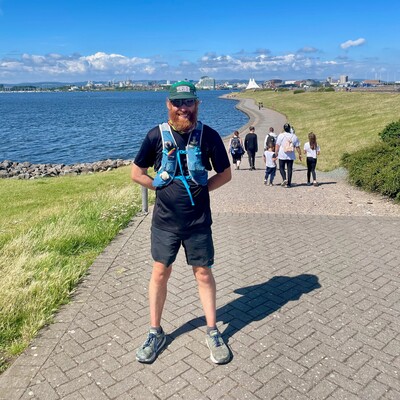 Raising awareness
Tom Crossland is one of our Clinical Psychologists and Team Lead for the Intensive Support Team in the Learning Disability service. This summer he ran a staggering 1900 miles to raise awareness of modern slavery and human trafficking, with a focus on the exploitation of vulnerable refugees and here in the UK.
Tom is raising money for the Tribe Freedom Foundation to support their aim of ending modern slavery, to help them to provide long term support to survivors of trafficking and to help them raise awareness. 
Visit the Tribe Freedom Foundation website to find out more (opens new browser tab)
Tom shared, "Working to support vulnerable people has always been important to me. The original idea came from the refugee crisis. Modern slavery can happen anywhere, but refugees are at a higher risk of trafficking and exploitation.
It's pure luck I was born in the UK to parents who could care for me and I never needed to escape somewhere."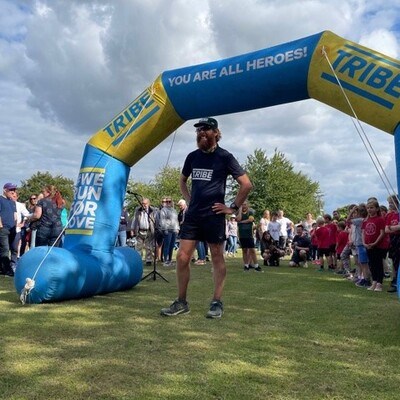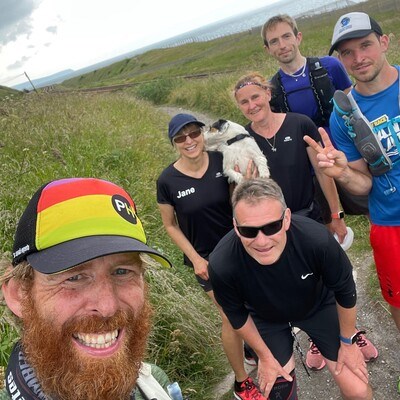 Changing plans
Tom's original plan was to run from Greece to London in the summer of 2020, but the pandemic changed that.
"Crossing 11 borders would be hard even without the pandemic. Instead, I planned a run roughly same distance, around the English and Welsh coast."
"I was super lucky to have such an excellent and supportive manager who would support the career break."
Completing the run
Tom had run ultra-marathons (any distance longer than a marathon) and multi day ultra marathons before but nothing like this.
We asked him what the hardest part was: "There were really bad days in the first couple of weeks when my body was adjusting. I was in significant pain at the end of the first week and some days I did have to walk."
And the best part: "The best part was around the North Welsh coastline the Llŷn peninsula the views were just amazing. It was during the second heatwave and the sea was like glass."
"Usually, I run alone but this was a completely different project. After the first week my team reached out and from then on about 70-80% of the time I was joined by local runners. It really reinvigorated my faith in humanity, the running community was so supportive."
Tom described crossing the finish line as a "massive relief". There was a party at the finish line and Tom had just a week off before returning to work after 3 months away.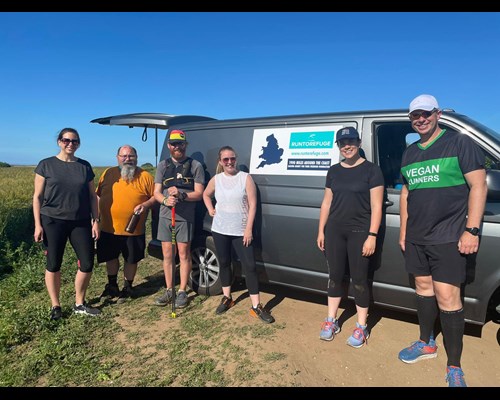 What you can do
Modern Slavery is the illegal exploitation of people for personal or commercial gain, it happens within the UK and affects both adults and children. 
An estimated 40.3 million people are living in slavery globally. This means there are 5.4 victims of modern slavery for every 1,000 people in the world. 
There is no typical victim of slavery – victims are of all genders and all ages, ethnicities, and nationalities. 
Visit the Tribe Freedom Foundation website to find out more (opens new browser tab) 
Visit Tom's Just Giving page to donate (opens new browser tab)
Visit this website, Run to Refuge, to see his full journey (opens new browser tab)