Transgender Awareness Week 2021: improving healthcare for the trans community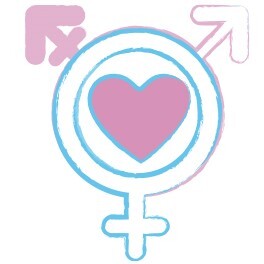 Inequalities in accessing healthcare can be a significant issue for some trans people. We know there's work to be done and we're committed to addressing the poor experiences of our patients.
Each year between 13 – 19 November, the week before Transgender Day of Remembrance on 20 November, people and organisations come together for Transgender Awareness Week to help raise visibility about transgender people and address some of the issue's members of the community face. 
We'll be looking at things like: 
Records – reviewing and changing the way we record patients gender identities within our healthcare systems and educating our colleagues on the importance of getting it right.
Education – Working in partnership with Dr Jamie Willo, to deliver LGBTQ+ and gender identity awareness training to our colleagues across the trust.
Where you can get support
Mermaids
Mermaids is one of the UK's leading LGBTQ+ charities, empowering thousands of people with its secure online communities, local community groups, helpline services, web resources, events and residential weekends. 
Visit Mermaids UK website (opens new browser tab)
Support U
Support U are a lesbian, gay, bisexual and transgender (LGBT+) help and support service based in reading, servicing the Thames Valley area.
Visit Support U website (opens new browser tab)
How we're supporting the community
You can find more information about our commitments and strategies to equality, diversity, and inclusion on our website.
Find out more about our Equality, Diversity, and Inclusion (opens new browser tab)
Find out more about the Stonewall Diversity Champions Programme(opens new browser tab)