Trust ranked 61 in list of top 100 Stonewall employers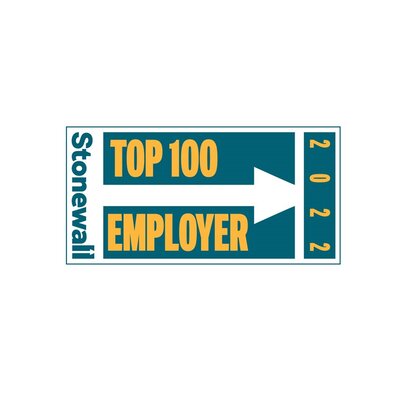 We're incredibly proud to announce that we've been ranked 61st in the Stonewall 'Top 100 Employers' list 2021 for our commitment to inclusion of lesbian, gay, bi trans and queer people in the workplace.
This achievement is the result of a lot of hard work and commitment to inclusion, including interventions such as working with partners in the community including Support U and Trans aware, initiatives to improve Trans and non-binary experience and taking part in reading Pride to increase the visibility of inclusive healthcare,
For the last twenty years, Stonewall, the world's second-largest LGBTQ+ charity, has been supporting employers to create welcoming workplaces for lesbian, gay, bi, trans and queer people.
According to the charity's research, more than a third of LGBTQ+ staff (35 per cent) hide who they are at work, while one in five (18 per cent) have been the target of negative comments because they're LGBTQ+.
Read the LGBT Britain Report on the Stonewall website (opens new browser tab)
Not only have we been placed in the Top 100, but we've also received a Gold award for our commitment and effort to become an LGBTQ+ employer and we've been ranked fifth in the list of most LGBTQ+ inclusive healthcare organisations in England.
Alex Gild, Deputy Chief Executive and Executive Sponsor for the Pride network (he/him), said, "It is testament to our commitment to diversity and inclusion that we have been placed 61st in Stonewall's Top 100 list. It's inspiring to be positioned alongside other progressive organisations that share the same values and openness to equality as we do.
"As a CQC 'outstanding' trust, we want Berkshire Healthcare to be outstanding for everyone, both patients and people we employ. We're proud of our 4,500 staff and want everyone to have a voice and feel they belong and are equally valued and important."
The full Top 100 list this year can be found on the Stonewall website, as well as further information about the importance of LGBTQ+ inclusion, and more information on how the Top 100 list is created.
Find out more
Visit the Stonewall website to find out more (opens new browser tab)
See our Equality, Diversity and Inclusion strategy