Ukraine: How to look after your mental health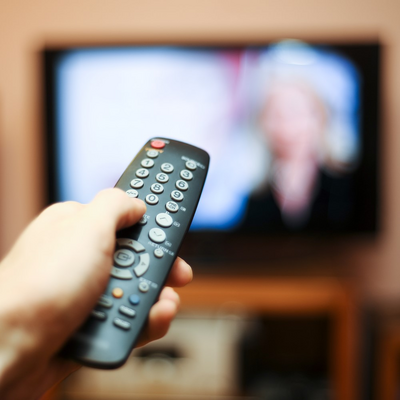 Worry is a natural response when events make us feel unsafe. But you may find yourself worrying long after you have finished reading, watching or hearing about what is happening - especially if you have friends or family who are affected or you find events trigger difficult feelings or memories.
Here our therapists share three ways to help you look after yourself and others.
How to look after your own wellbeing 
Tip 1 - Be mindful of your media use 
Worry can make us hungry for constant updates and information but limiting how often you check news or social media, and how long for, can help you feel less overwhelmed. 
Avoid 'doomscrolling' (consuming too much negative news) and mute notifications to help stop negative news dominating your thinking during the day. 
And turn your phone off at night to help your mind to settle down for a better night's sleep. 
Tip 2 - Set aside worry time 
Telling yourself not to worry about something can have the opposite effect and make you think about it even more. 
Making a note of any worried thoughts you have during the day and setting a regular time each day to think about them can make you more aware of your thinking and help you worry less. 
Try to take this 'worry time' somewhere relaxing and limit it to 30 minutes. Doing an activity you enjoy right afterwards can help make sure you stop on time. 
Tip 3 – Think about what you can control
Focusing on things you can influence can help you avoid dwelling on worst case scenarios or feeling helpless.
Eating well, keeping active, telling friends and family you are close to about how you're feeling  and getting enough sleep can all improve mood, de-stress and make us feel more able to cope. But these are the very things that can often get neglected when we're distressed.
Take the time to look after your own wellbeing, especially if you have to look after others, and do things that you know work for you - whether its playing a sport with a friend or walking your dog.
Focusing on practical ways to offer support such as community projects, donations, petitions or fundraising can help ease distress and stay connected with others.
Find out more 
Mental Health services for adults 
If you're feeling stressed, low, worried or having trouble sleeping for two weeks or more then you may find it helpful to speak to a professional from our free NHS services; Talking Therapies and OpCourage: the NHS Veterans Mental Health and Wellbeing Service.
Visit our Talking Therapies Berkshire website for NHS mental health support for adults over the age of 17 (opens new browser tab)
Visit our OpCourage webpage for specialist mental health support for UK armed forces veterans or reserves (opens new browser tab)
Help for health and care workers 
If you work in health or social care, in any role and you live or work in Berkshire, the Wellbeing Matters team is here for you. 
We'll listen with compassion. And if you need help with low mood, sleep, anxiety or your wellbeing, we can help.
Call 0300 365 8880 (9am–4pm, Monday to Friday)
Email WellbeingLine@berkshire.nhs.uk 
Our Wellbeing Matters website has further advice for staff
Read about the support for staff during the Ukraine conflict (link opens in new browser tab)
Read our information sheet on ways to donate and how to support staff during the Ukraine conflict (link opens in new browser tab)
Helping children and young people 
You may also find children and young people in your family have difficulty processing the news and have questions. Young people with access to social media are already sharing content, some of which may be inaccurate, or distressing. Here are some links to help.
Visit our CYPF website to read advice on Ukraine: easing your child's worries (opens new browser tab)
Visit BBC Newsround for advice if you're upset by the news (opens new browser tab)
Visit the British Psychological Society (BPS) website for advice on supporting children to manage anxiety over war, conflict and crises (opens new browser tab)
Visit Save the Children website to read 5 ways to talk to children about conflict (opens new browser tab)