Volunteers nominated for Queen's Award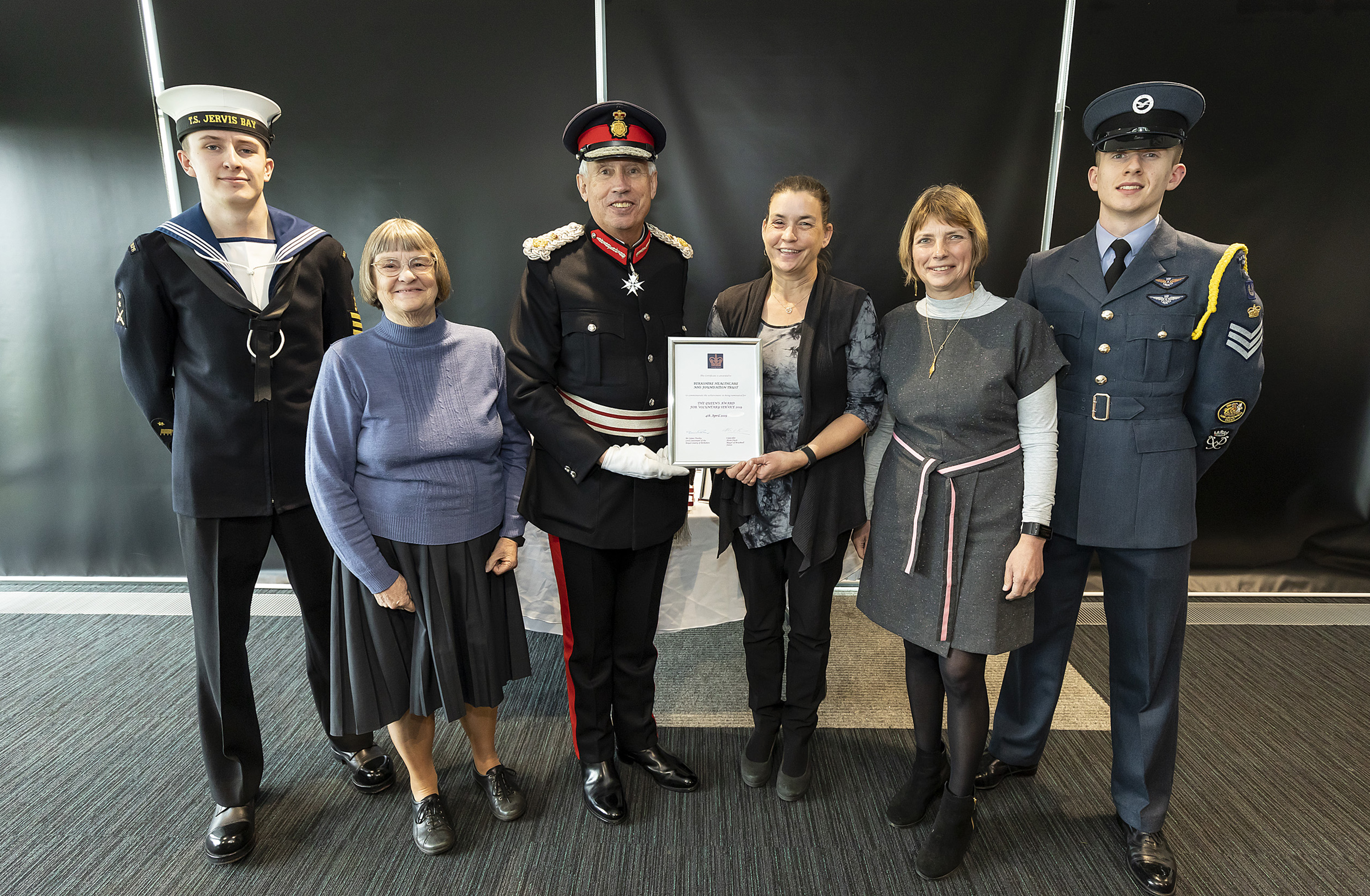 Berkshire Healthcare volunteers have been nominated for the Queen's Award for Voluntary Service. The award is given for outstanding achievement to groups of volunteers who regularly devote their time, skills and energy for the benefit of others. 
Our nominator for the award, Suzanne Scott, and volunteer, Amanda Herman, and Ruth Lysons, non-executive member for the Trust, attended a civic reception to receive a certificate of congratulations for the nomination from the Lord Lieutenant for Berkshire. 
Winners will be announced in June.
The event was attended by volunteer Amanda Herman, who is PAT Dog volunteer, Prospect Park Hospital, our nominator, Suzanne Scott, and non-executive member, Ruth Lysons, and volunteer manager, Julie Addison.