We are maintaining services during the Royal Wedding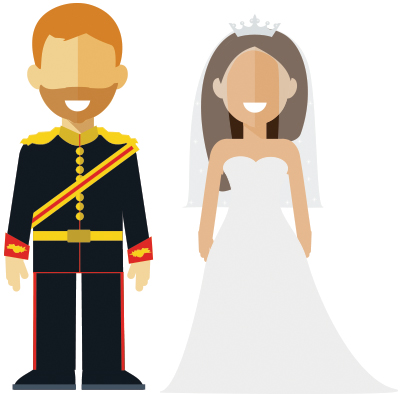 The Royal Wedding is taking place on Saturday 19 May, so Windsor and the surrounding areas are likely to be very busy with thousands of people going to witness the special occasion. We have been working hard to make sure there is minimum disruption to our local health care services and patients.
Due to the road closures planned from Thursday 17 to Saturday 19 May, it may take longer to get to our patients
Available services open during the Royal Wedding
Windsor town centre - First aid facilities will be provided along the processional route and in Windsor town centre to help anyone feeling unwell. Anyone with a more urgent medical need or a concern should call the NHS on 111


King Edward VII Hospital - A temporary Urgent Care Centre will be operating at King Edward VII Hospital, St Leonards Road, SL4 3DP for anyone with a minor injury or illness. There may be limited parking available on site and opening times are as follows:
Friday 18 May – 4pm to 10pm
Saturday 19 May – 8am to 8pm


Upton Hospital - Slough Walk in Centre open as usual for minor injuries


Brants Bridge, Bracknell – Urgent Care Centre open as usual for minor injuries


St Marks Hospital, Maidenhead - Urgent Care Centre open as usual for minor injuries.
Alternatively, people should call 999 if they are seriously ill or injured.
What do I do if I need medication?
Anyone requiring medication in an emergency or over the counter medication will need to visit the nearest available pharmacy. 

Tips for keeping yourself safe and well if you are attending the event

• If it's hot and sunny, regularly apply generous amounts of sunscreen. Wear a hat and clothes that will keep you cool and covered

• Drink plenty of water or other soft drinks during the day to stay hydrated

• If you drink alcohol, eat well, and drink water or soft drinks in between alcoholic drinks

• You will probably be on your feet a lot and all viewing areas will only be accessible by foot, so be prepared for long walks from train stations or car parks. Bring comfortable shoes and plasters for blisters.
We will be providing regular updates and sharing messages from our partner organisations via our Twitter feed and updates can also be found by following Thames Valley Police, Royal Borough of Windsor & Maidenhead news or Thames Valley Police Windsor.