Welcoming Tehmeena Ajmal as our new Chief Operating Officer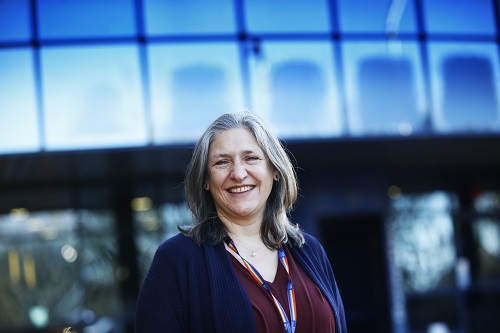 We're pleased to welcome Tehmeena Ajmal, who has been appointed as our new Chief Operating Officer. Tehmeena takes over from David Townsend, who retired this month after 18 years of service to the NHS.
Tehmeena joined the NHS in 1994 and has held a number of senior roles. Prior to joining Berkshire healthcare, Tehmeena worked for Oxford Health NHS Foundation Trust. When covid hit, she led the trust's response to the pandemic, followed by the covid vaccination programme across Oxfordshire, Buckinghamshire, and West Berkshire.
Tehmeena said: "I'm very proud to be joining the team at Berkshire Healthcare as Chief Operating Officer. I love working in mental health and community services, and Berkshire Healthcare is the best community and mental health trust in England.
"I'm passionate about equality and inclusion, high-quality patient care, supporting and developing staff, and transforming services. I'm looking forward to continuing the excellent work that is already underway within the trust."
Welcoming Tehmeena's appointment, Chief Executive, Julian Emms, said "It's great news that we have appointed Tehmeena from a strong field of candidates. The Chief Operating Officer plays a crucial role in ensuring the smooth operating of the trust. Tehmeena has a wealth of experience and will join an established executive team that is leading an outstanding trust. We're delighted that Tehmeena will be joining us to help us continue to do the very best for our patients and service users."
Tehmeena will start her role as Chief Operating Officer on 16 May 2022, following David Townsend's retirement on 16 May.