What our staff say about working here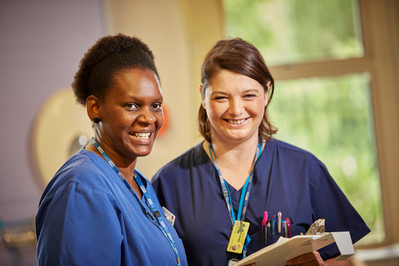 What our staff say about working here
Every year, the NHS carries out a staff survey to capture feedback from on staff of their experience at work.
2,616 of our staff (61%) completed the 2019 staff survey. This is our highest ever response rate, and a positive indicator that our staff feel their feedback is valued and changes are made as a result. 
How are we doing?
We're proud of our staff and the high quality of care they provide to patients, so we're delighted that 91% said they believe their role makes a difference to patients (the average is 88%), and 84% said they feel that patient care is Berkshire Healthcare's top priority. (The average is 76%).
The survey results showed we scored above average for all Community and Mental Health Trusts in 10 out of the eleven themes.
In particular, we scored well for: 
Staff recommending Berkshire Healthcare as a place to work – 70% compare to an average of 62%
Staff engagement – we achieved a score of 7.4 (on a scale of 0-10) compared to the average of 7.1. This is the second highest engagement score for all Community and Mental Health trusts.
Find out more
Read the full staff survey report 
Interested in working for us?
Read our career page and connect with us on social media to find out what it's like to work for us
See our available jobs on careers pages
Follow us on LinkedIn to find out what it's like to work here 
Follow us on Twitter and join our #GreatPlaceToWork conversation