Why I chose to stay after my placement and help during the pandemic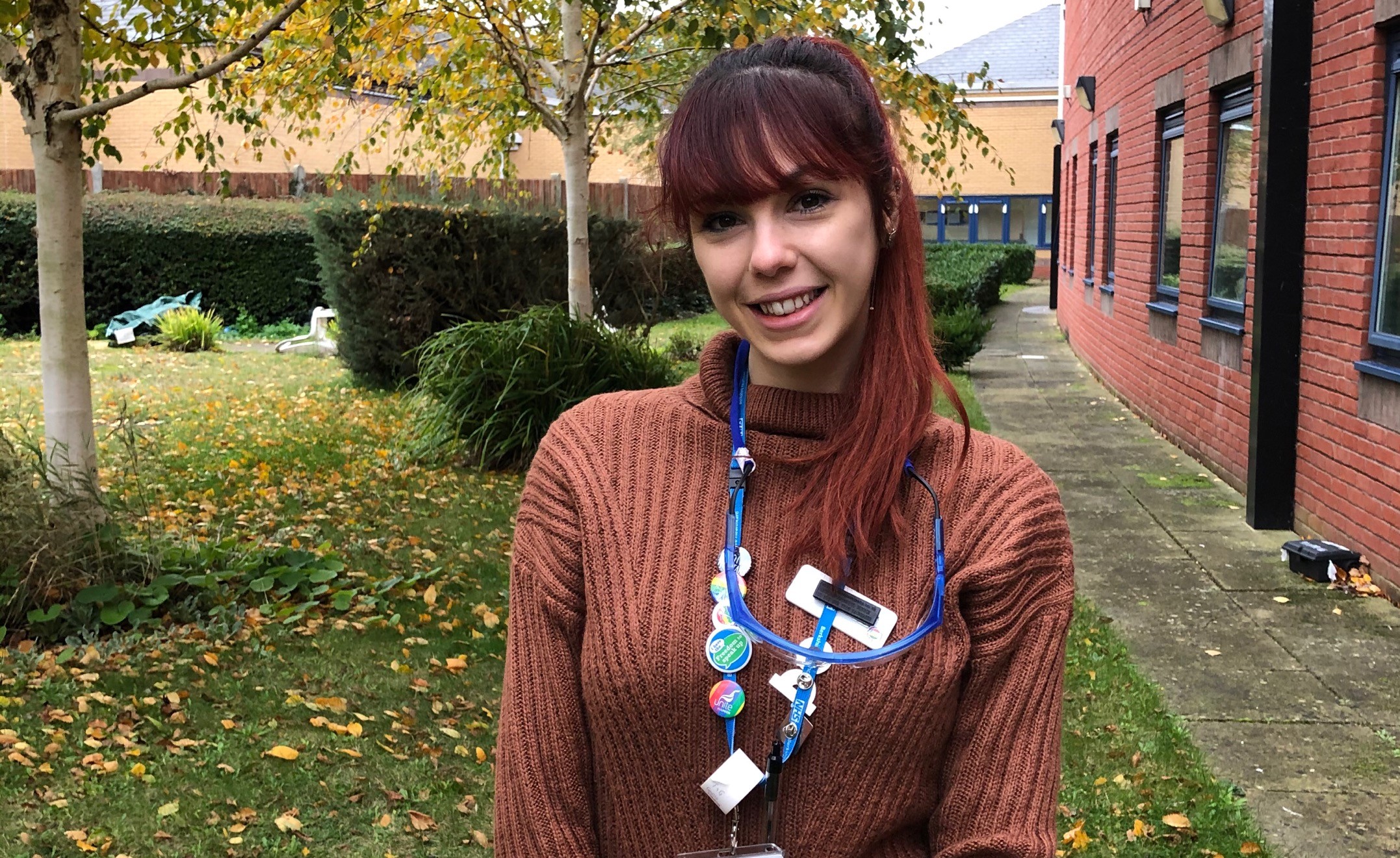 Saskia Millward joined us in early 2020 on a placement as part of her Nursing Degree.
As well as working hard to finish her studies and gain valuable experience, she offered to help our teams at Prospect Park Hospital during the COVID-19 pandemic.
She talks about her experiences, and the reasons why she decided to stay with us once her placement ended.
You can also watch her interview in the video below.
Can you tell us about yourself and your role at Prospect Park?
My name is Saskia, I am a Staff Nurse on Bluebell Ward at Prospect Park Hospital. In my daily role I administer medication and give one-to-one support to patients. My daily role depends on the presentation of the patients each day and what needs to be done, so I try not to go with a particular plan I just work with the patients and see what goes from there.
What were the challenges you have faced this year?
The biggest challenge this year was probably trying to complete my Nursing Degree within the timeframe that I wanted to do. Obviously with COVID-19 everything got delayed so it was managing that and circumstances on the ward and increasing admissions of people struggling with COVID-19 and then the transition from being a student to a fully qualified nurse.
To make sure all of our patients and teams got the support they needed, we asked all of our staff if they would be willing to help on the 'COVID-19 front-lines', which you kindly offered to do – why did you decide to opt in at our Prospect Park Hospital?
I opted in because I didn't want to take a break between my placement, I wanted the continual learning that was going to be offered, I wanted to make sure I was there to support the community and the NHS at this difficult time and I'd worked so hard over the years I was so excited to get in and finish off and qualify, I just wanted to start as soon as I could.
Why did you decide to stay at Prospect Park after your placement?
I stayed because the team that I worked with throughout the COVID-19 situation were the most supportive, encouraging team that I could have ever asked for and I just couldn't leave after that. I felt so comfortable and even as a student nurse I was really valued as a member of the team and I knew I could grow and develop as quickly as I wanted to and with the support I needed to by staying here rather than going somewhere else.
What do you enjoy most about your new role?
My absolute favourite part about my new role is literally the time I take to get to know my patients, work with them, make sure their needs are expressed and that they are involved in their decisions of care and quite frankly I have the most amazing conversations with my patients and have the best time and I leave my job everyday feeling like I've done something good and made a difference in someone's life even if it's just putting a smile on someone's face for about a minute.
Work for us
We're always looking for passionate people to come and join our teams.
Find out what it's like to work for and see our job opportunities
As a newly qualified health professional, we know that you're looking for opportunities to use your skills and gain valuable experience.
Find out about our preceptorship programme at Prospect Park Hospital
Life on the front line
It's a difficult time for everyone, and we're incredibly proud of how our teams and local communities are meeting the coronavirus challenge.
We're sharing good news stories and experiences from those working on the front line.