Why research is important for all of us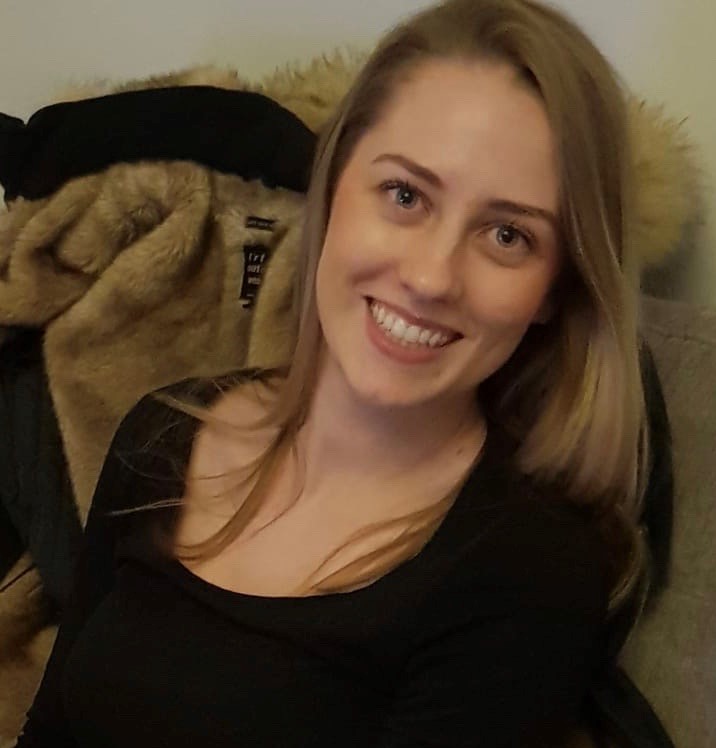 Rachel Stevenson, Research Facilitator from our Research and Development (R&D) team, and Shani McCoy who is a Clinical Research Practitioner.
Together, they set up all the different studies and encourage participants to get involved with our research projects. 
What attracted you to work in R&D?
The main reasons we became interested in R&D is the impact research can have on saving and improving patient lives.
Research helps us find new, safe and effective treatments for diseases that were once thought to be incurable and helps us think of new ways of managing conditions which would otherwise greatly impact someone's quality of life. 
What's the most common misunderstanding people often have about R&D?
People often assume that all research studies involves drug trials, or that they must go somewhere like a hospital to have tests.
In fact, research takes place in many different forms. It can sometimes be done at home – with things like questionnaires, interviews, testing new technologies and therapies.
Most of our studies are open to everyone, but we also have some specialised projects which are open to people of different ages and living with health conditions.
What's the most unique project you've worked on?
One of the most interesting projects we're working on right now is Brains for Dementia (BDR3).
We're working with people who are living with dementia and have agreed to come in for MRI brain scans and regular visits, to help us better understand the causes of dementia and how we could create new treatments. We record all sorts of measures, such as their blood pressure and grip strength, to a range of different cognitive tests – such as memory tests, and how they're feeling.   
It's a long-term study, and we regularly check in with them over the years, which means you get to know them which is nice. It's very humbling to see the impact that dementia has on people and their families, and their contribution to our research in the hope of helping others is incredibly heroic in my opinion. 
What's it like working in the R&D team?
It's a great place to work, and we really enjoy being in the team. We work on such a range of studies that we get to see all the different challenges and opportunities in healthcare. What we're working on could become a brand-new treatment and change health in future, which is exciting.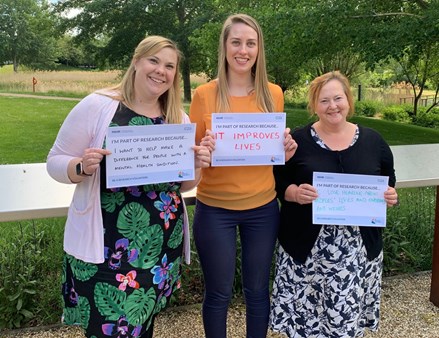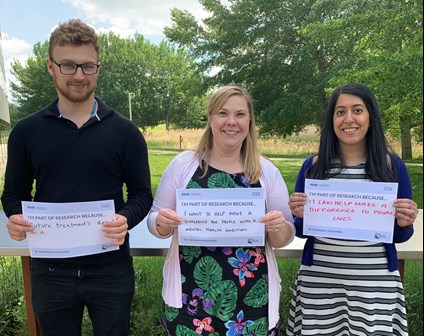 Above are photos of our Research and Development team, sharing what research means to them. Both photos were taken in 2019 before the coronavirus lockdown and social distancing guidelines.
How can our readers get involved with our R&D team?
If you or anyone you know is interested in joining our research list, you can contact us by email or by speaking to your care specialist. We'll then add you to our contact list, and let you know when a relevant study becomes available.
Email research@berkshire.nhs.uk 
You can also sign up to Join Dementia Research where you can connect with dementia research studies taking place across the UK.
Find out more
If you're interested in finding out about our latest research studies, or even taking part in them, visit our R&D webpage.