World Social Work Day 2021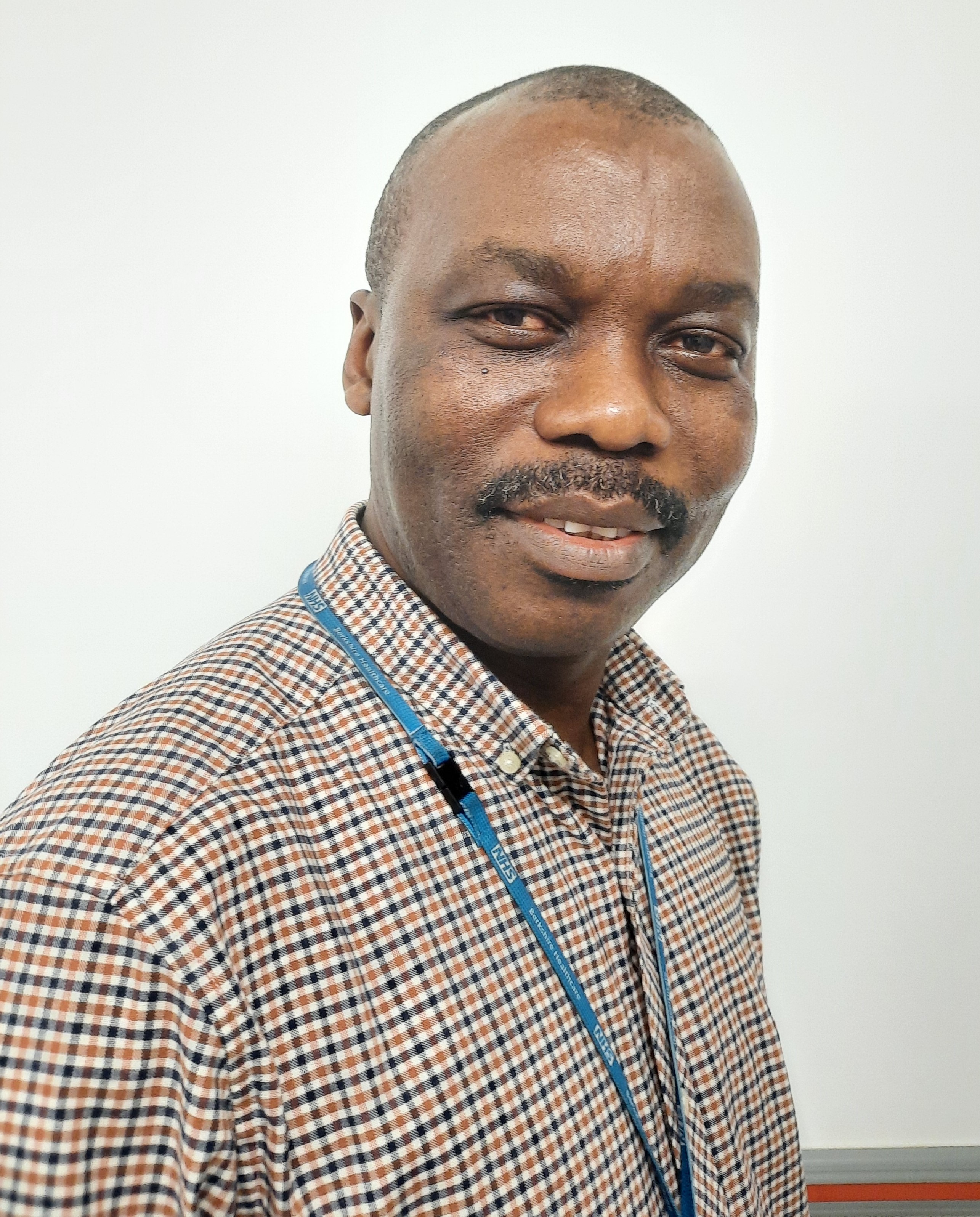 World Social Work Day (16 March) is a chance to shine a light on the contributions made by social workers. Social work offers the opportunity to make a difference to the lives of people in a range of settings. But none are more unusual than Usman Sesay's place of work. 
Usman Sesay is more familiar with the inside of a police custody suite than most. The former community mental health social worker is part of the Liaison and Diversion service.
While his job title may have changed, the impact of the care and support that he provides to his clients is greater than ever.
Visit our Liaison and Diversion service page
Police custody is practitioner Usman's second home. He and his colleagues are based in police stations and courts across Berkshire, Hampshire and the Isle of Wight, so they are on hand to assess the vulnerabilities of people who have been arrested or are involved in the criminal justice system.
Usman said: "My role is a combination of social work and mental health care. I see lots of vulnerable people in custody. We don't focus on just one issue but look at the individual in a holistic manner to ascertain what is causing the mental health problem and address this too. This can include things like relationships, medical issues, substance misuse and accommodation."
Mental Health support in the criminal justice system
A high proportion of people within the criminal justice system have mental health needs. This makes the work of Liaison and Diversion in court and custody crucially important. Providing the right support to vulnerable people early on in their criminal justice journey has been shown to reduce reoffending rates and improve mental health concerns.
Usman's transition from social worker to practitioner has broadened his knowledge of the criminal justice system and sentencing guidelines. He said: "Depending on how the case is progressing, as practitioners we can suggest care plans for inside and outside the criminal justice system to help judges decide on how best to deal with an individual.
For example, someone may ordinarily have received a suspended sentence but if there is a history of substance misuse, we can request conditions such as detox be added to the sentencing judgement."
A universal service open to all who have been arrested but not yet sentenced in court, Liaison and Diversion has pathways for their most vulnerable clients. These include young people, veterans and women. The women's pathway has recently introduced an option of Out Of Court Disposal (OOCD) orders for low level offences committed by woman who could benefit from a second chance rather than a day in court. OOCDs are a part of the Enrich project between Thames Valley Police (TVP), Berkshire Healthcare and Reading charity Alana House.
Working with TVP, Usman recently referred one of his female clients for an OOCD order. He said: "She had a history of violence and aggression against her family. She had drug and alcohol issues, but when sober she is a good person. I and the custody sergeant identified her as being suitable for an OOCD order. She was accepted by Alana House and she has not returned to custody since."
Providing the support clients need early on can reduce reoffending rates. Usman is very open with his clients. He said: "My assessment is a very relaxed conversation. We talk about the issues they have, what they have tried in the past and what they want to achieve. We make the care plan together. And there is no obligation for them to engage with me if they don't want to, but if they change their mind later they can still ask for a referral."
Usman has never been happier in his 16 years working in mental health than he is as a Liaison and Diversion practitioner. He said: "A lot of my clients have never felt listened to. Making an impact or a difference to someone's life is the most rewarding thing you can do. It's a priceless opportunity. I have this chance every day."
Liaison and Diversion practitioners come from a variety of backgrounds including nursing, therapy, and the health visiting service. Practitioners should have a degree level or equivalent qualification in mental health nursing, occupational therapy, speech and language therapy, learning disability, social work or psychological therapy.
Find out more
If you're interested in finding out more about opportunities within liaison and diversion visit NHS jobs.
Liaison and Diversion
You can find more information about our service on our website