Younger People with Dementia Berkshire choir features on Our Dementia Choir Sings Again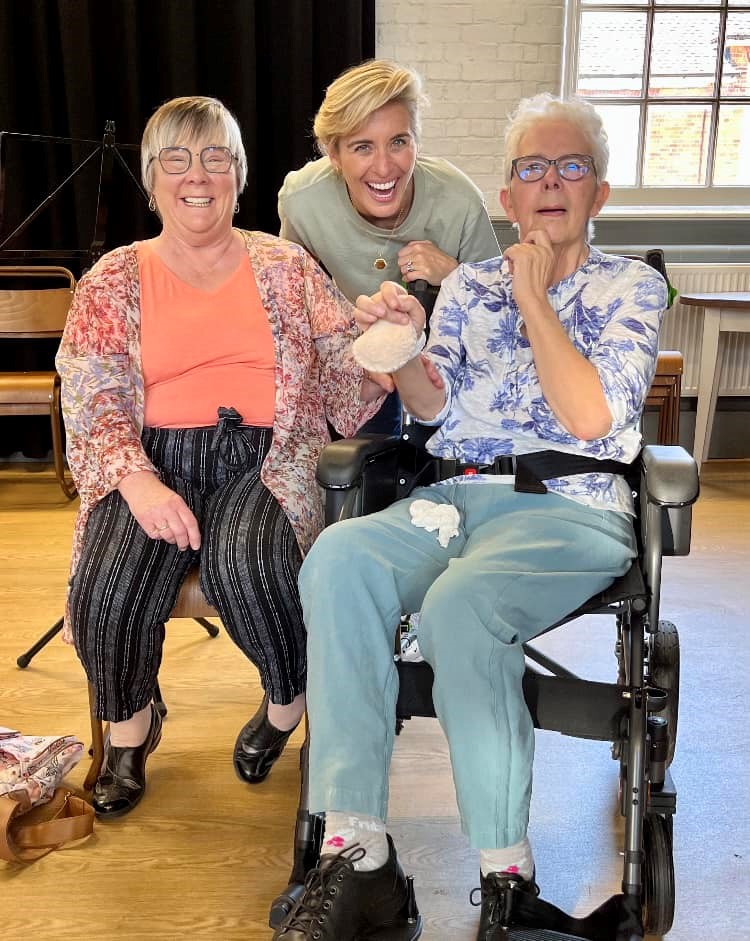 A choir set up by staff from Berkshire Healthcare NHS Foundation Trust featured in the first episode of BBC's 'Our Dementia Choir Sings Again' which aired on Monday 10 October.
The episode saw Line of Duty star Vicky McClure visit South Street Theatre in Reading, where the Younger People with Dementia (YPWD) Berkshire choir practice each week. Set up in 2012 by consultant Dr Jacqui Hussey and Berkshire Healthcare NHS Foundation Trust, YPWD Berkshire is a charity which supports those diagnosed with young onset dementia across the county, providing them with access to a range of workshops and activities such as its choir, as well as offering support to their carers.
Young onset dementia affects adults between the ages of 30-64, and nationally there are more than 71,000 younger people with the disease. Traditional support services often provided for those with dementia are designed to meet the needs for older patients, and subsequently, access to activities appropriate for younger adults with dementia continues to be limited throughout the country, making Berkshire one of the few regions with this type of service and support.
Providing cognitive stimulation is important for those with dementia, and not having access to suitable activities can result in an increase in social isolation, apathy, a decline in health and increased risk of behavioural and psychological symptoms of the disease.
 Dr Jacqueline Hussey, Consultant old age psychiatrist and founder of the charity says, "The choir was one of the first workshops set up by the charity and remains popular. Vicky McClure's work with her own dementia choir has proven the undeniable power of music for those living with this condition, and the choir run by YPWD is one of the few music therapy services available within the country."
The charity's courses and workshops are run jointly with staff from Berkshire Healthcare Foundation NHS Foundation Trust. YPWD staff have honorary contracts with the Trust which enables them to access the patient electronic record system and work closely with staff in the Trust's Memory Clinics. This facilitates better communication between the charity and the Trust, reducing duplication and improving the patient experience.
During this week's episode, Vicky McClure spoke to YPWD staff and highlighted what "a brilliant system is in place. This is changing people's lives. The fact that they are supported by the NHS…is the obvious thing we need."
You can view the episode here.
Further information on support and services for those with early onset dementia can be found here.