Patient Activity Support volunteer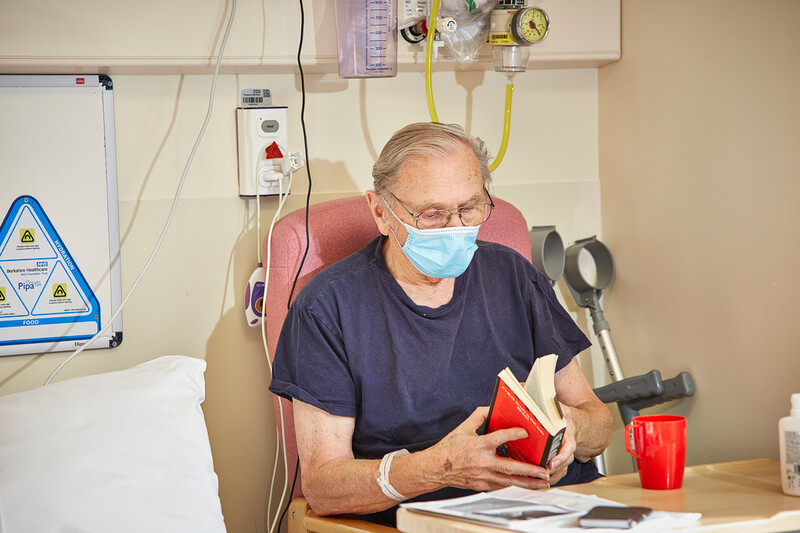 We're looking for confident and personable volunteers to support our patients with activity sessions such as chatting, playing board games, discussing the news, quizzes, nail painting, gardening activity, meal-time support, and supporting mobility and exercise sessions.
Mobility and being active are particularly important on our rehabilitation wards. Prolonged hospital stays and bed rest may lead to a loss of muscle strength, flexibility, aerobic capacity, and other functional abilities for patients.
You will be proving an invaluable service helping patients overcome this. 
Please note, there are potential risks with this role.
While we can provide PPE and training on strict infection control measures, we cannot alleviate all risk.
We can only offer these roles to people not deemed as being in the 'at risk' group. We will carry out a risk assessment with you to make sure you're suitable for the role. 
Location
Oakwood Inpatient Unit, Prospect Park Hospital, Reading 
Time
Any day of the week (days flexible) 2pm – 5pm (times flexible) 
Key tasks
A large part of this role is about providing a positive distraction – a break in hospital routine for our patients
Interacting with patients' across two wards
Liaising with staff who will guide with ideas and provide resources
Interacting with patients in groups or 1:1 
Skills and personal qualities required 
Must be aged 18 or over to apply
Have responsibility for health, welfare, and safety for yourself and others (comply with health & safety regulations)
Be able to respect and maintain patient and staff confidentiality
Wear volunteer I.D. badge
Confident and outgoing
Good communication skills
Organised and flexible
Reliable and punctual 
What you can gain from the role
Satisfaction of knowing you have made a positive difference helping our patients in need
Supporting our busy teams
Training from the team and a named support contact
Full local induction and orientation to our wards, and further training as needed
Mentoring and supervision, and you'll be offered events and activities to take part in as a volunteer group     
Find out more and apply
For further information and to submit your application, please contact Saijai Jankowski, Oakwood Unit Manager          
Call 0118 960 5933