Amber's experience as a student on our Orchid Ward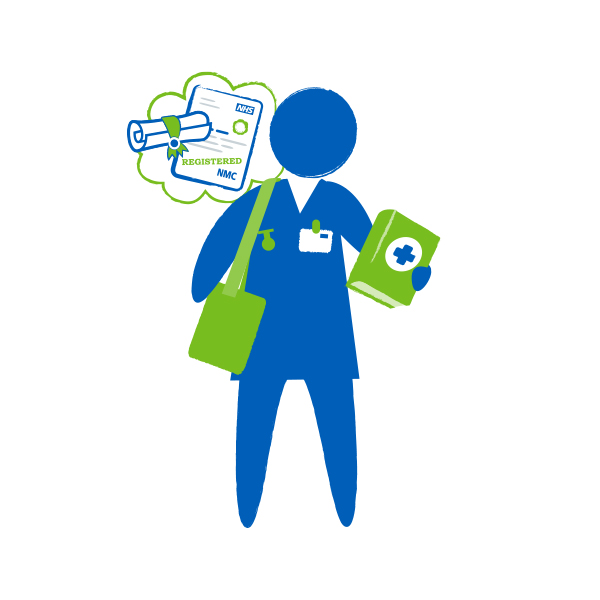 Throughout the coronavirus outbreak, staff and students have been redeployed across our wards and clinics to help our teams. 
Amber, who is in her first year of her post graduate course in Mental Health Nursing, was eager to help our patients, and joined our Orchid Ward at Prospect Park Hospital.
"It's been a really good experience so far! I was eager to get involved and help where I could, but I was a little nervous about working on a hospital ward as my background is in mental health". 
Although she was nervous to begin with, Amber says she really does feel part of the team and is learning so much every day. 
"Helping the team and the patients has been really rewarding and has given me the chance to learn a lot, especially working with older adult patients". 
"With everything going on, I wasn't sure if the staff would have time to teach me, but the nurses have been great. They've been really helpful in showing me new procedures and making sure that I'm learning as I'm working". 
And Amber has advice for students and others who are thinking about helping.
"I know there's plenty you can do to help without being with patients directly. I recently met a person who used to work in an office in learning and development, and is now volunteering to help teach others basic life support".
You can read more about our work with the Clinical Education team, in collaboration with many other services and universities, to recruit and train students to help us during the COVID-19 pandemic.
Read how we're bringing new students into Berkshire Healthcare
Life on the front line
It's a difficult time for everyone, and we're incredibly proud of how our teams and local communities are meeting the coronavirus challenge. We're sharing more good news stories and experiences from those working on the front line. 
Read about life on the front line
How you can help 
You can help us in the fight against COVID-19 by donating to our Just Giving Page, or by dropping off supplies. 
NHS services up and down the country are being stretched to their limits and we need your help – you can do your part by signing up to the NHS Bank and working with us to fight COVID-19.