Bringing our new students into Berkshire Healthcare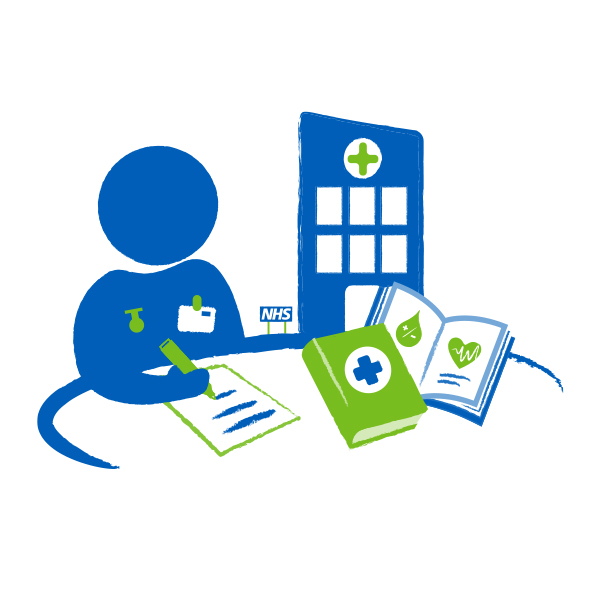 Back in March when lockdown regulations began, all student placements were suspended. We began working with the Clinical Education team, in collaboration with many other services and universities, to recruit and train students to help us during the COVID-19 pandemic.
We're thankful to have received such a high volume of applicants and were very excited to bring these new students into Berkshire Healthcare.
There were a few challenges along the way, particularly how we were going to recruit students as quickly as possible. It normally takes 55 days to recruit someone, but we managed to place the first wave of students in just 13 days, with 65 students overall coming to work for our Trust.
Our top priority was to ensure our students were comfortable and supported, which is why we needed to adapt our training and induction process through our various digital channels.
We had bespoke virtual welcome meetings, inductions, forums, with supervision and training organised by our Practice Educators through Microsoft Teams, along with one to one face sessions for maximum support. 
How many placements did we offer?
34 Aspirant Nurses – students in the final six months of training
31 Clinical Support Workers – students in the second and early part of their third year of training
12 students have secured permanent (Band 5) roles with us so far 
We received a lot of positive feedback from our students. "From my experience, students are so welcomed, valued and supported on the wards. The Trust have quickly managed to organise the induction training and, where needed, have tailored it to our new role and the experience and knowledge we already have as students." – Kim, student Mental Health Nurse at Prospect Park Hospital.
"I feel I can make a difference in terms of reassuring young people on the ward and keeping some sense of routine and normality for them. Berkshire Healthcare are flexible and supportive and will help you find the right placement option for you." – Katie, Health Care Assistant at Willow House.
You can also read about Amber - a first year Mental Health Nursing postgraduate student - and her experience of working on our Orchird Ward
What key learnings are we going to take forward?

Pearly, Head of Clinical Education, answered, "we'll continue to receive feedback from students and managers, to learn more about this experience, and to adapt those positive outcomes into our future models of clinical practice education."
How you can help
NHS services up and down the country are being stretched to their limits and we need your help – you can do your part by signing up to the NHS Bank and working with us to fight COVID-19.
Find out how to join NHS Bank