Celebrating women: Darlaine Honey's story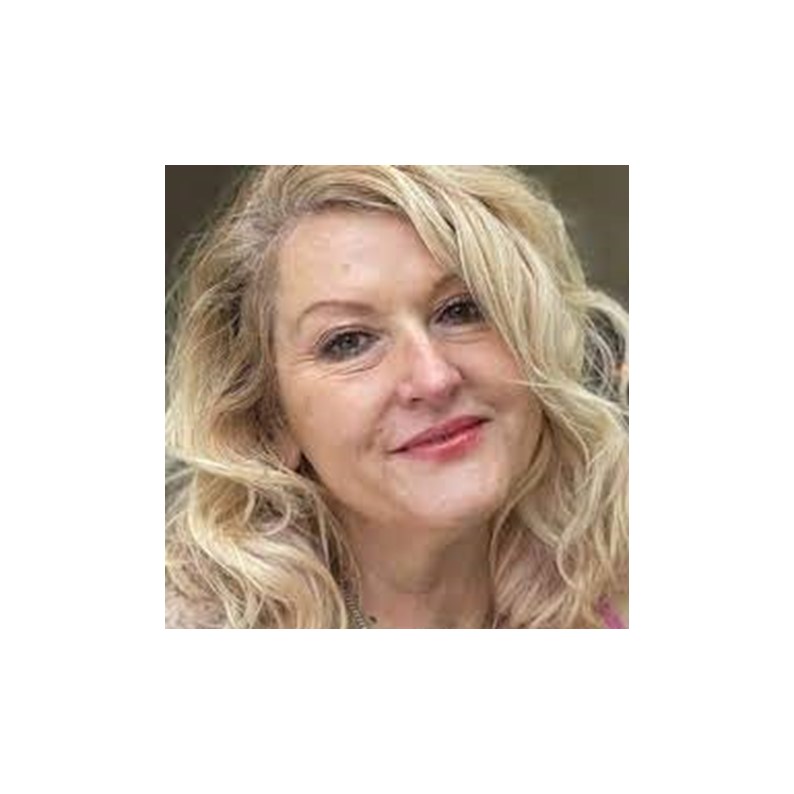 On International Women's Day, we come together to celebrate the achievements of women (including transwomen). This year, we're sharing stories from some of our wonderful women at Berkshire Healthcare. Darlaine is an inspiring woman, and we're incredibly proud to share her story with you.
Sexual Health Advisor, Darlaine Honey, joined Berkshire Healthcare three years ago and she loves it. She said: "It's a really good Trust to work for, you can get involved in many things, I'm involved in the Pride and Purple Network."
Read more about our staff networks (opens new browser tab)
Darlaine has experienced many challenges and overcome hurdles to get to where she is today. She was already working in healthcare in geriatric mental health, but at the age of 48, her mentor encouraged her to switch things up and change her career path by studying psychology at university, and later becoming qualified in sexual health.
Before being accepted to university, she discovered she has dyslexia and dyscalculia, which didn't come as a complete surprise because she had struggled with English and maths in the past. She was turned down twice while applying for university as she had no maths qualification, but she didn't give up and looked for another way in. It was a challenge to say the least, and it made her degree more difficult, but she managed to find her way and her own processes to help her work through it, and in turn, complete her degree.
She explains, "It wasn't easy, but knowing what was wrong was fantastic. It's about learning your own way forward because if a certain process doesn't work for me, I will find my way of doing it."
As a member of our Purple Network and a proud wearer of the sunflower lanyard, Darlaine feels she is able to help others who may also struggle with dyslexia and dyscalculia, and also support anyone with a hidden disability, be it patients or colleagues. Darlaine expresses, "I like being a part of the Purple network so that I can protect or help other people who are going through something similar. My sunflower lanyard also helps patients identify that I can help and understand them. I got so much support and so I feel I want to give something back to somebody else."
Additionally, Darlaine was diagnosed with lobular breast cancer in 2016, a form of cancer that she describes as "the most common form of breast cancer that no one has ever heard of. Lobular breast cancer is really difficult to diagnose, as it doesn't necessarily form as a lump, it can form like branches in the breast and is really difficult to see on a mammogram. I was diagnosed late because of this."
Visit Cancer Research UK website (opens new browser tab)
She continues, "Being in control is huge because your breasts are psychologically tied to your whole persona as a woman, so it's really important that you get heard. There's a lot that goes with having this diagnosis, and that's what we're hoping to change."
What she found most difficult was the lack of information online, she had to sit through hours of research, mostly published in America, to be able to find more information on lobular breast cancer. It was due to all the research that she was able to recognise that further diagnosis was needed. Afterwards, she took a proactive approach to support other women with lobular breast cancer by co-finding the charity Lobular Breast Cancer, launched in October 2021.
It started because she joined a few groups on social media and connected with other women diagnosed with lobular breast cancer, who also struggled to find information and were even calling it the wrong name, 'globular'. Darlaine, alongside 10 other women came together to launch this amazing new charity, with Claire Turner as the chair.
She describes, "We're here to steer people who have been diagnosed into the direction of finding more information and getting in touch with the right organisations. Our aim is to increase research into diagnosis and providing a follow up. We've also won a £9000 National Lottery Grant, which we're super proud of."
Visit Lobular Breast Cancer UK website to find out more (opens new browser tab)
We'd like to take this opportunity to thank all of our staff for the amazing contributions they make, not only the outstanding care they provide to our patients, but the way they support each other.
Read more about our Outstanding CQC rating (opens new browser tab)
Find out more
Read Stephanie Wynter's story for International Women's Day 2022 (opens new browser tab)
Read more about our staff networks (opens new browser tab)
Find out what it's like to work for us (opens new browser tab)