Celebrating women: Stephanie Wynter's story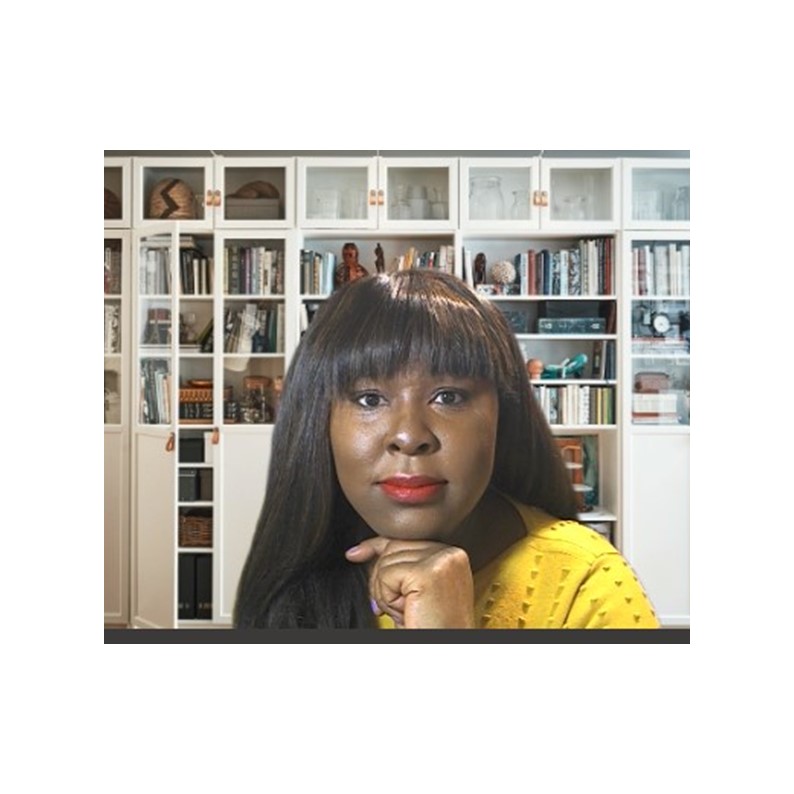 On International Women's Day, we come together to celebrate the achievements of women (including transwomen). This year, we're sharing stories from some of our wonderful women at Berkshire Healthcare. Stephanie is an inspiration, and we're proud to share all her achievements with you.
Stephanie Wynter joined the Trust back in 2017 as an Executive Assistant. She was looking after the Executive Director for Corporate Affairs and Strategy, and the Director of People to name a few. She defines the role as "an opportunity to fine tune my time keeping and organisational skills." She continues, "I also volunteered to take on a Project Manager role managing our ED&I events, I'm a member of the BAME Network and an LGBT+ ally."
Extraordinarily, Stephanie managed to juggle these responsibilities through the training and development that was provided at Berkshire Healthcare.
Read more about our staff networks (opens new browser tab)
In September 2020, during the COVID-19 pandemic, Stephanie took on a new and unique role as a Microsoft Teams Live Events Producer and Trainer. Due to the pandemic, our staff had to adapt to more digital ways of working. At the time, Microsoft Teams was a new and unfamiliar software that quickly became our most frequently used way of communicating with each other. Stephanie was leading on this project, producing training materials and virtual sessions to help our staff become more confident with Teams, and she also produced all the virtual live staff briefing events that were broadcast every week to provide important COVID-19 updates to our colleagues.
She explains, "I've accomplished so much since I started that role. I developed our 'Learn 365' training platform from an empty model of catalogues from Microsoft. I've also developed an app connected to 'Learn 365', to make training easily accessible for our staff to access on their mobile phones and integrate within Microsoft Teams.
"We are now a team of three, with two Digital Skills Trainers that work with me. Whilst still sharing knowledge, training and coaching the team as they only started in November 2021, we share the workload, decision making, and making processes more concrete. Our current primary focus is developing those Office 365 training and programmes."
Stephanie feels it's important to recognise our own achievements and promote our skills by coming forward, networking, and speaking to each other. This is something she's discovered in 2017 via our 'Making it Right' programme within the Trust. She says: "I've had to change my mindset, because you've got to work on yourself and your skills to invest in your future, and you can do that by taking on those extra responsibilities."
When asked what Stephanie's most proud of, she said: "In less than a year, I've accumulated certifications in Microsoft. I'm a Microsoft Innovative Educator (MIE), Microsoft Certified Trainer (MCT), and a Microsoft Office Specialist - Expert (MOS). I've achieved all of this, while also training a whole new Digital Skills Team." She hopes to keep using all these accumulated skills, qualifications and continue to provide training to our staff, and aims to further develop her leadership and management skills to become a manager one day.
Congratulations to Stephanie Wynter for all of your amazing achievements so far, and we're excited to watch you develop further into your role at Berkshire Healthcare.
We'd like to take this opportunity to thank all of our staff for the amazing contributions they make, not only the outstanding care they provide to our patients, but the way they support each other.
Read more about our Outstanding CQC rating (opens new browser tab)
Find out more
Read Darlaine Honey's story for International Women's Day 2022 (opens new browser tab)
Read more about our staff networks (opens new browser tab)
Find out what it's like to work for us (opens new browser tab)