Our Cardiac and Respiratory Specialist Services receive PRSAS accreditation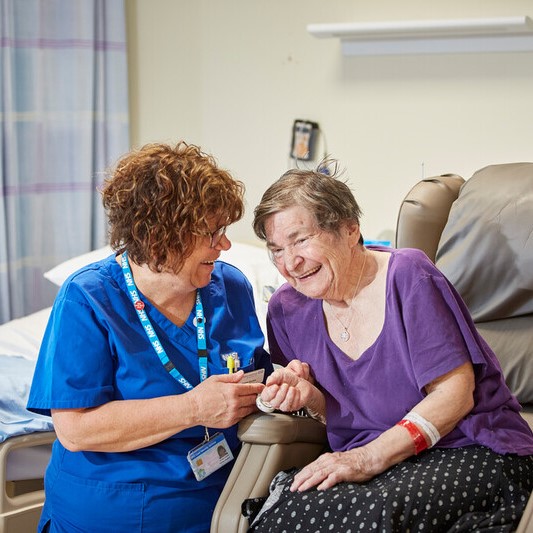 Our Berkshire West Cardiac and Respiratory Specialist Services have been awarded accreditation under the Pulmonary Rehabilitation Services Accreditation Scheme (PRSAS) for a period of five years. 
The PRSAS accreditation programme works with pulmonary rehabilitation services across the UK to improve the quality of patient care. Accreditation is awarded to services which have demonstrated they meet best practice quality standards covering all aspects of a pulmonary rehabilitation service including quality and safety, patient experience and the workforce. 
The Berkshire West Pulmonary Rehabilitation Service is a community-based service providing care across three community sites. It is part of the wider Cardiac and Respiratory Specialist Services (CARSS) which includes:
Pulmonary rehabilitation
Cardiac rehabilitation
Respiratory team
Heart function team and
Home oxygen review service
In its report, the assessment panel noted that it was clear that "patients are receiving a very good standard of care with clear goal setting and exercise progression" and found that "patients described feeling supported and that the staff were friendly and welcoming". 
Highlights from the report 
The assessment team congratulated the service on "providing a pulmonary rehabilitation service that achieves quality standards" which "enables patients to achieve good clinical outcomes". 
In particular the assessment team noted the service had demonstrated excellent achievement in the following areas: 
Information and leaflets provided at patient's pre-assessment were reported as being "very helpful" and having access to a file of materials including an exercise diary and education information was useful 
Strong engagement with the senior management team with a well-established link with the Trust board 
Service sites were spacious, clean, well ventilated and equipment was spaced out well during the exercise sessions 
Evidence of involving patients, particularly the volunteers, in reviewing patient information which contributes to patient safety and quality review 
The patients commended the way they were respected, with processes in place for addressing privacy and dignity, including provision of an area for private conversation
The needs of individual patients are taken into account with patients receiving person-centred treatment. This was demonstrated during the site assessment, both in observation of patient-clinician interaction and reviewing individual exercise programmes.
Julian Emms, Chief Executive of Berkshire Healthcare NHS Foundation Trust, said: 
"A huge congratulations to the team for this high standard of achievement, and for all of their hard work during the accreditation process. This recognition from the PRSAS reflects the dedication and commitment from our staff each and every day, in ensuring we consistently provide the best possible care to our patients".
Accreditation is awarded each year for four years on successful completion of the PRSAS annual review. In the fifth year a full reaccreditation assessment is undertaken to renew this accreditation.
Find out more
You can find out more about our CARSS services, on our website
Visit our Cardiac Rehabilitation Services webpage (opens new browser tab)
Visit our Pulmonary Rehabilitation webpage (opens new browser tab)
Visit our Respiratory Service webpage (opens new browser tab)