Wishing our staff and patients a happy Diwali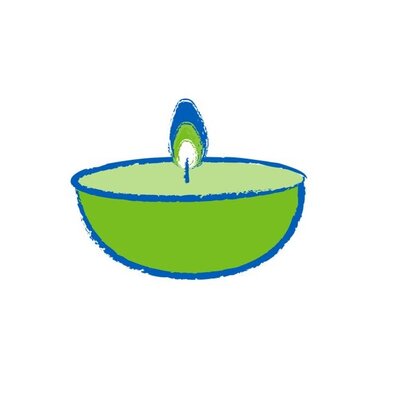 This week, millions of Hindus, Sikhs and Jains across the world, will observe Diwali, also known as the festival of lights, which celebrates new beginnings and the triumph of good over evil, and light over darkness.
Diwali begins on Tuesday 2 November and lasts for five days, with the main day of celebrations taking place on Thursday 4 November, the day of the new moon.
Celebrations traditionally involve visits to temples and gurdwaras, huge firework displays, parties and families getting together in their homes, sharing mithai (sweets) and gifts. People also dress up, light up their homes, temples and businesses with oil lamps and candles (diyas).
This year, with COVID-19 cases continuing to rise, those celebrating are being encouraged to meet family and friends outdoors, and to make sure there's plenty of ventilation if meeting indoors.
"We wish all our staff and patients a blessed, healthy, prosperous and safe Diwali" said Nathalie Zacharias, Director of Equality, Diversity and Inclusion.  "While we can celebrate together again, it's important to still be mindful and take precautions. Not only social distancing, handwashing and face coverings, but also being considerate to pets and some people who may be negatively impacted by the sound, smell and sight of fireworks".
You can find help with how to manage when events trigger traumatic feelings, on our website
Visit out traumatic feelings support page (opens new browser tab)
Find out more
Talking Therapies
Talking Therapies is our friendly and approachable NHS service that offers support if you're coping with challenges like depression, stress, anxiety or phobias.
If you're aged 17 and over and living in Berkshire, we can help you overcome the mental health challenges you're facing. 
Visit our Talking Therapies website (opens new browser tab)
Equality, Diversity, and Inclusion
We want to be outstanding for everyone, both patients and the people we employ.
Tackling this inequality and discrimination is our top priority and will require purposeful, collective effort to bring about a cultural change, where everyone takes an active role to ensure inclusion and belonging for all.
Our Equality, Diversity and Inclusion strategy 2021-2024 sets out our aim of creating an organisational culture that supports inclusion and belonging, ensures civility of all staff and takes a zero-tolerance approach to bullying and harassment.
Read more about our Equality, Diversity, and Inclusion strategy (opens new browser tab)