How we're improving digital observations in patient care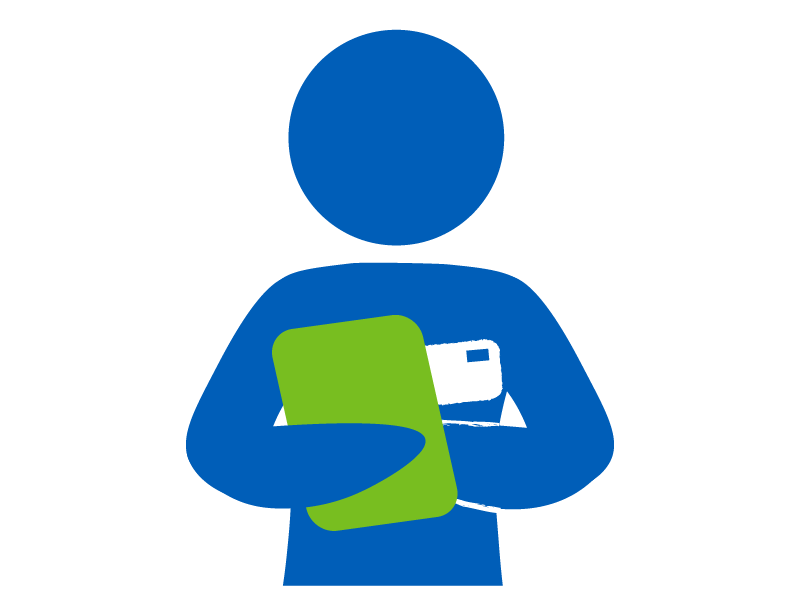 'eObs', which is short for e-observation, is a system that allows our clinicians to digitally record and monitor observations about a patients' health using electronic tablets.
Previously, patient observations would be recorded and tracked using whiteboards, and pen and paper records on clipboards kept at the end of beds and files stored in nursing stations.
Not only has our new system improved the security of our records, it's also improving patient safety as the minute a patient has a concerning score or result, there's an alert for all concerned, and it triggers immediate action.
eObs is accessible to clinicians wherever they are, so long as they have a connected device.
It allows them to instantly check and record information relating to a patient, including their score against the National Early Warning System (NEWS), which highlights when their health is deteriorating, screening results for malnutrition, and now COVID-19 tests too.
After a successful introduction on our mental health inpatient wards, it was rolled out on community inpatient wards within the first few months of this year. These wards are for patients who aren't medically stable, so require regular monitoring and ongoing treatment that they can't get at home, but who don't need to be in an acute hospital.
Here is a picture of one of our ward nurses using eObs.
Gemma Gash, Advanced Nurse Practitioner on Jubilee Ward at Upton Hospital in Slough, explained how making observations digital has benefitted her patients:
"Since the introduction of eObs, our patients get a better standard of care because instead of spending the time at their bedside scribbling away in tiny boxes, trying to decipher handwriting and making calculations, we can be having a conversation with them.
"Before, the paper charts would be largely meaningless to patients and it'd take time for nurses and doctors to compare the weeks and day. Now, we can sit next to the patient after doing the observations and instantly show them on the screen how they're doing.
"This is really useful, for example, when we've started them on a new blood pressure medication and they're not convinced it's working, as we can say to them, 'Look at this chart – here is when we started the medication, and then your blood pressure is going down.'"
The system isn't just useful when patients are on an inpatient ward. When they go home, the community nurses, dietitians and therapists can access eObs to see what's normal for the individual and better identify areas of concern. 
How we're transforming care
eObs is just one of the ways we're working to make positive changes for our patients.
You can find out more about how we're using digital tools to improve service user experiences.
Read how we're using OneConsultation with our Criminal Justice Liaison and Diversion (CJL&D) service
Read how we're innovating older people's services
Read how we're using video for community nursing consultations